Wide & Tall maintenance Free doors for every ag industry sector.
 Your customers and governments expect you to feed the world while working with variables that are very unpredictable. Weather, inputs, and market prices change daily, weekly, monthly and from one year to another. PowerLift door designs make door maintenance a thing of the past. Whenever you're ready for a new shop, machine storage, livestock, or seed storage building, keep us in mind.
PowerLift has also given thousands of older farm buildings new leases on life. We have exclusive zero headroom retrofit systems that will increase both clear opening width and height on your older buildings, so modern equipment can be stored in space you already own.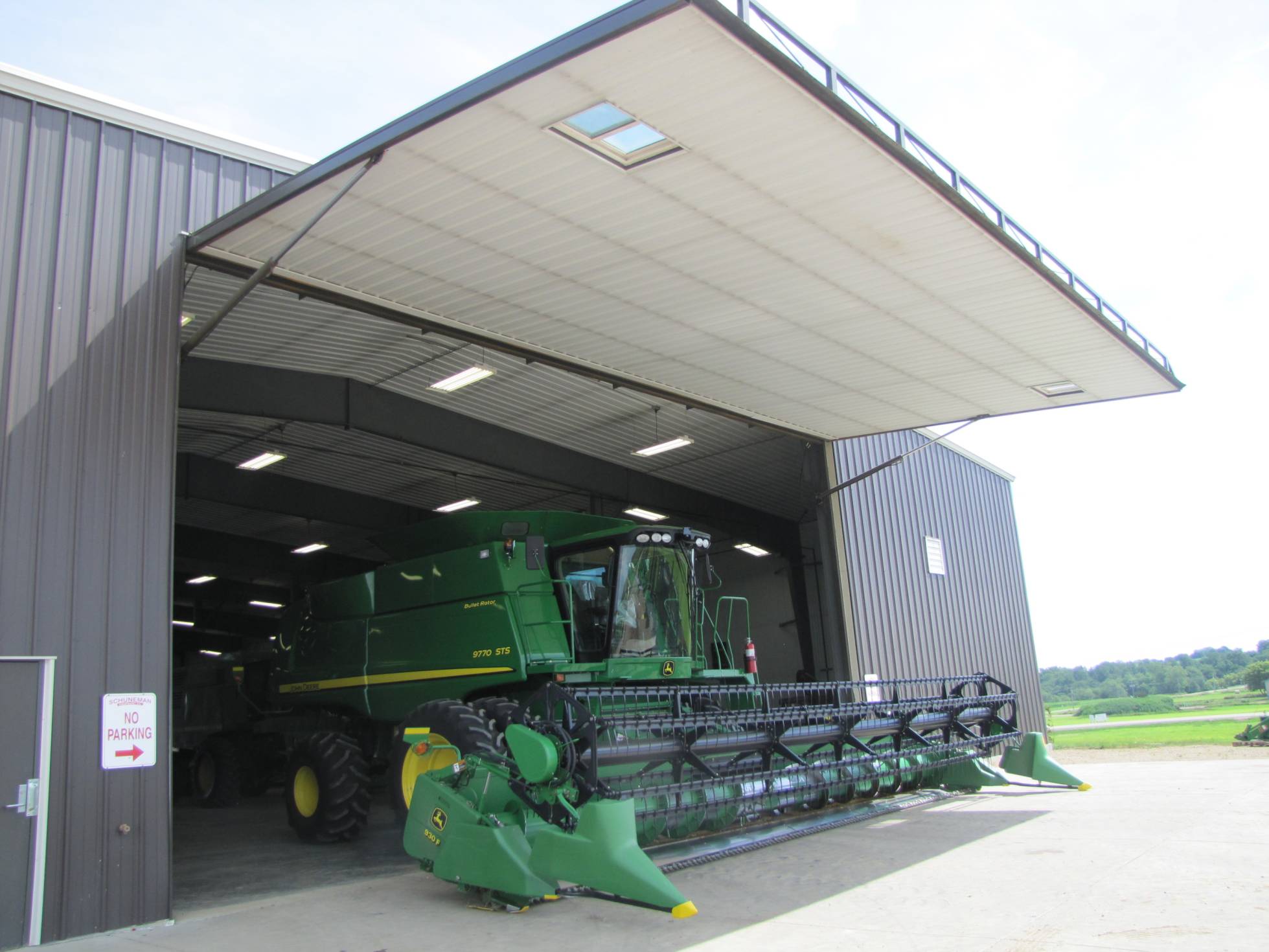 PowerLift doors for powerful results.
We've been able to help so many people with agricultural hydraulic door projects. Here are just a few completed projects.
Click any image for additional project info and pictures.
Choose A Location Near You
With fabrication and service centers across North America, our products, service and support are always close by. Choose a location that suits you.