maintenance Free doors for all ag industry sectors.
 Politicians and customers expect you to feed the world while dealing with variables that can't be predicted. Weather, input costs, and market prices change daily, weekly, monthly and from one year to another. PowerLift door quality puts door maintenance in your rear view mirror. When you're ready for a new shop, machine storage, livestock, or seed storage building, keep us in mind.
PowerLift can also give any type of older farm building a new lease on life. Our zero headroom retrofit doors will increase clear opening width and height, so more of your machinery can be stored in space you already have on the farmstead.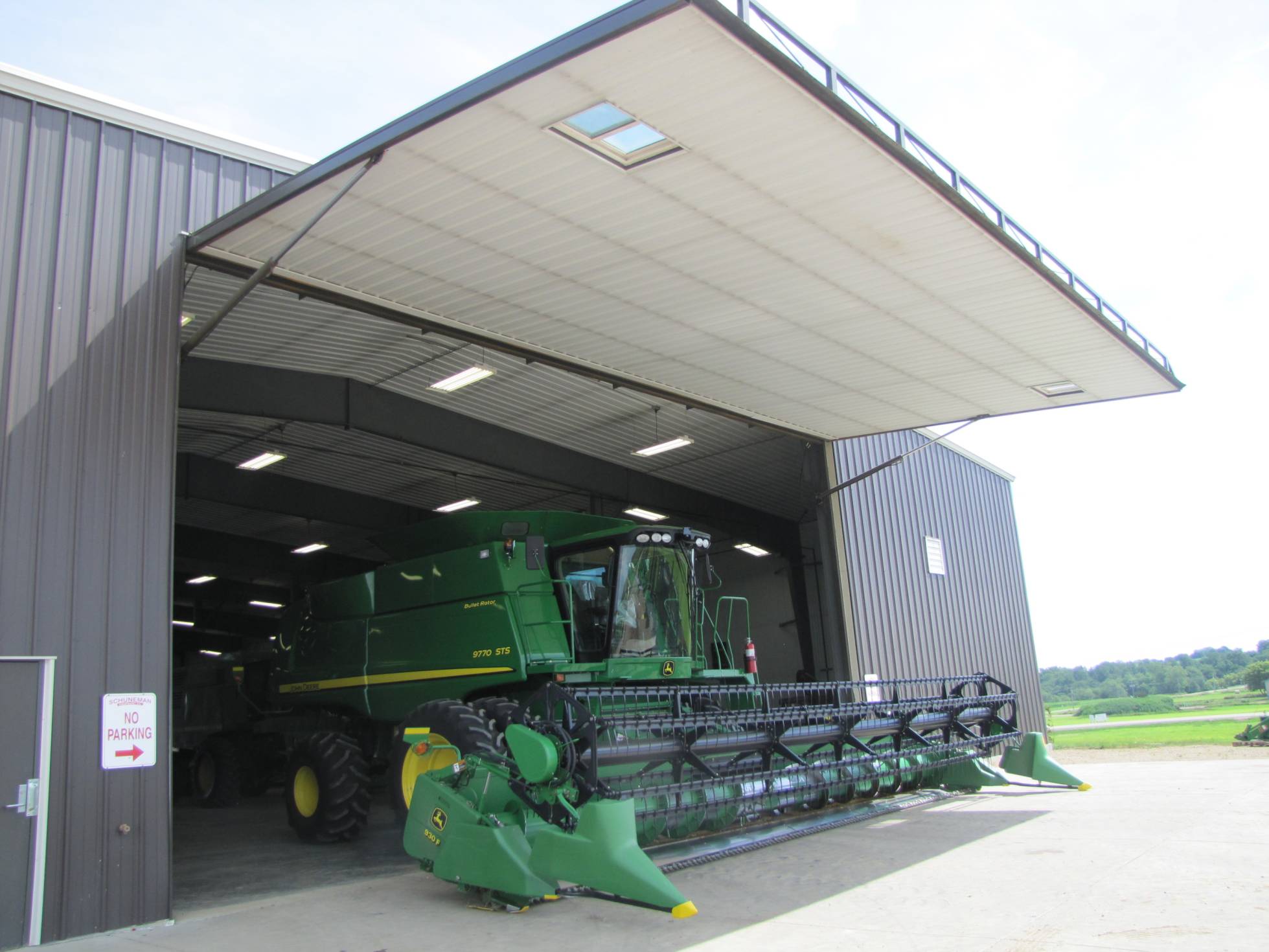 PowerLift doors for powerful results.
We've helped thousands of producers with their agricultural hydraulic door projects. Here are just a few completed projects.
Click any image for additional project info and pictures.
Choose A Location Near You
With fabrication and service centers across North America, our products, service and support are always close by. Choose a location that suits you.