Large, strong, reliable doors for the Entire ag industry.
Working the land and feeding the world means you face variables that are beyond anyone's control. Weather, inputs and prices change daily, weekly, monthly and from one harvest to the next. PowerLift Hydraulic Doors make door problems a thing of the past. When you build a new shop, machine storage, processing or crop input storage building, choose PowerLift.
PowerLift doors offer older farm building a new lease on life. Our unique zero headroom loss retrofit doors mean your existing buildings will have maximum clear opening height. We can usually increase both opening width and height, allowing easier access for modern equipment.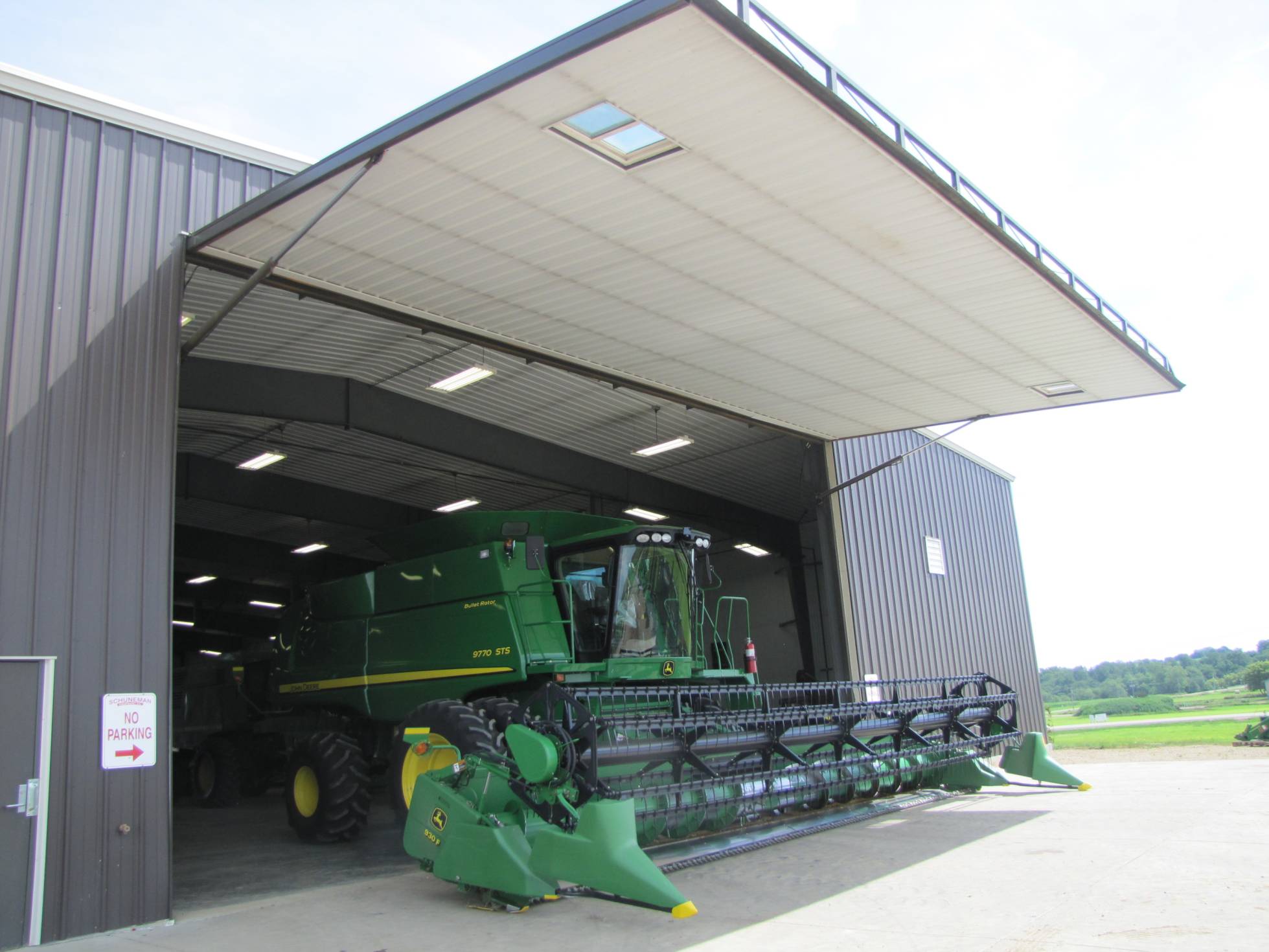 PowerLift projects, powerful results.
We have helped many people with their agricultural hydraulic door needs. Here are just some of our completed projects.
Click any image to see additional project pictures
Choose A Location Near You
With fabrication and service centers across North America, our products, service and support are always close by. Choose a location that suits you.