Family Oriented Shop, Attached Office
farm families enjoying 'together time' at work.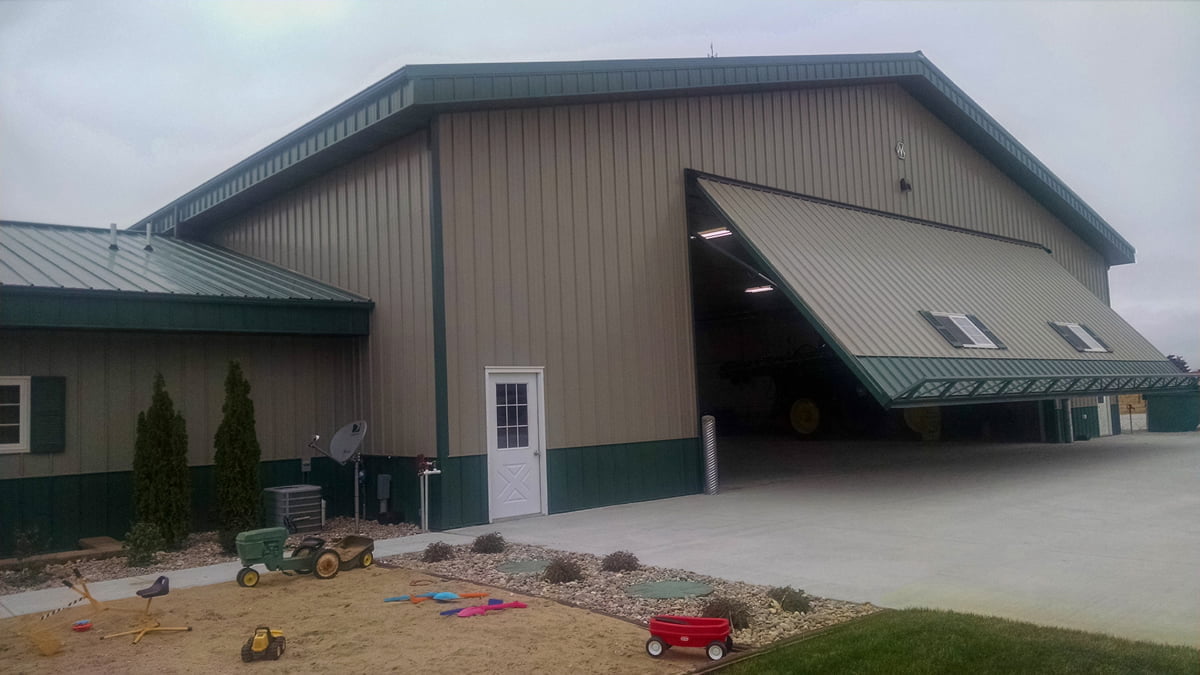 Farm shop and attached office.
This combination shop/office has a children's playground and sandbox nearby. The rising generation can be near their parents, grandparents, aunts, and uncles through the long planting and harvest days.

A 40' x 16' PowerLift insulated door allows machinery to be easily driven in, serviced, and repaired. The office area with break room and bathroom means everyone can stay nearby when it's busy.

Your family will be impressed with the simplicity of PowerLift doors! We can design doors for new buildings or replace doors on buildings your ancestors built a century ago.
Contact us about your family's upcoming project.
Contact Us to Get Started
Choose A Location Near You
With fabrication and service centers across North America, our products, service and support are always close by. Choose a location that suits you.