welcome To Our Site from Rick Peterson, founder of PowerLift Hydraulic Door
My wife Patti and I built PowerLift's sterling reputation with an unwavering commitment to innovation, quality and customer service.
I started a welding shop in Lake Benton, Minnesota in 1988, introducing North America's first production line of hydraulic doors in 1992.
PowerLift designs are clearly positioned as the gold standard for aviation, agriculture, commercial and architectural doors. PowerLift door inquiries started coming in from all over North America, so we built a much larger manufacturing facility.
We soon realized it's not possible to offer personalized installation, service and support across a continent from a single manufacturing facility. This realization initiated a new expansion phase.
We found other steel fabricators who share our customer-centered quality and service ideals. Instead of a single production point, PowerLift now has 40 manufacturing and service centers across North America.
Our business model provides single source accountability from your local PowerLift location. You will appreciate the PowerLift combination of professional design, sales, manufacturing, delivery and installation for your new or retrofit PowerLift project.
Sincerely,
Rick and Patti Peterson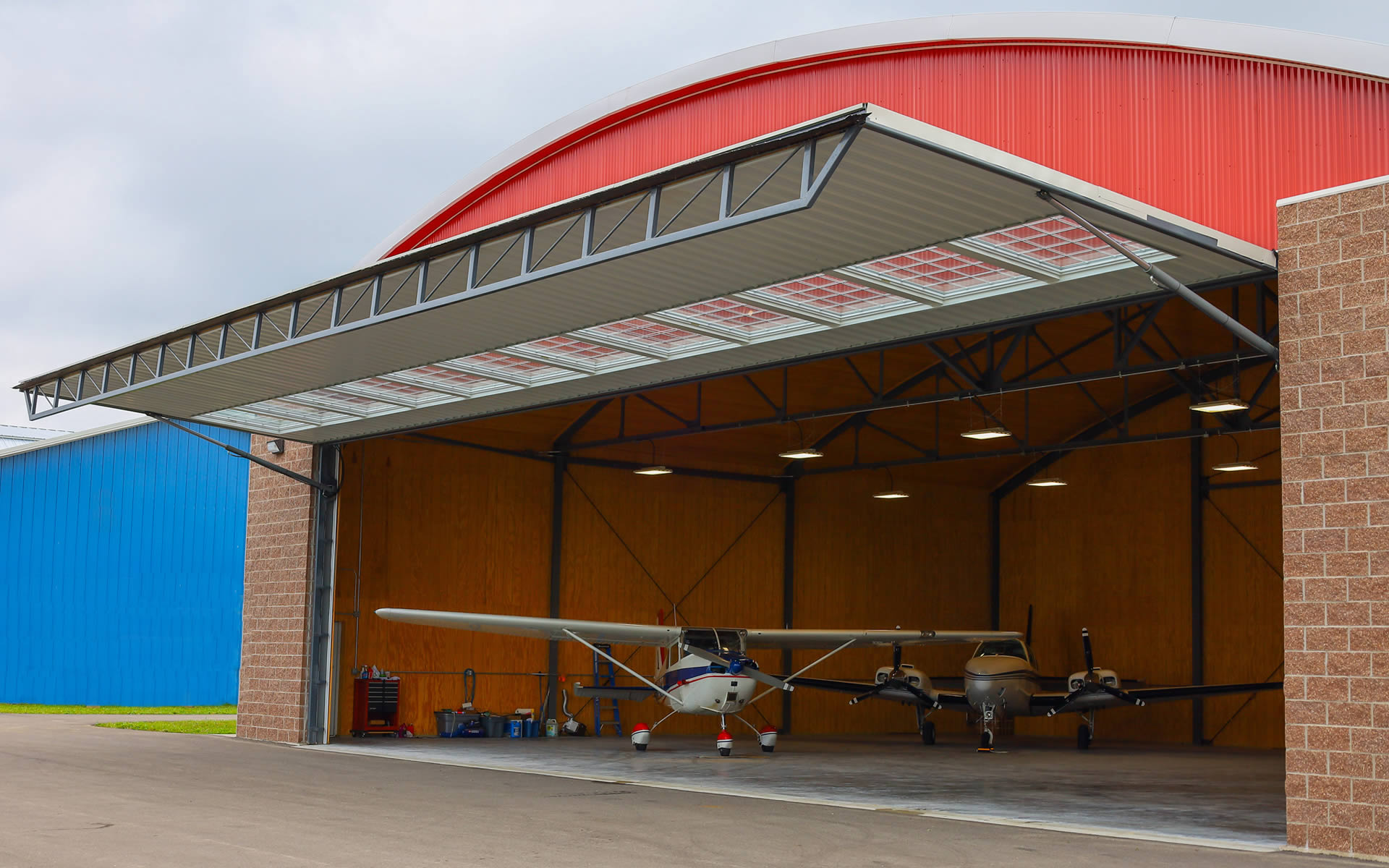 Choose A Location Near You
With fabrication and service centers across North America, our products, service and support are always close by. Choose a location that suits you.