Integral Walk Doors, No Thresholds
calf nursery accessed from attached Freestall Barn.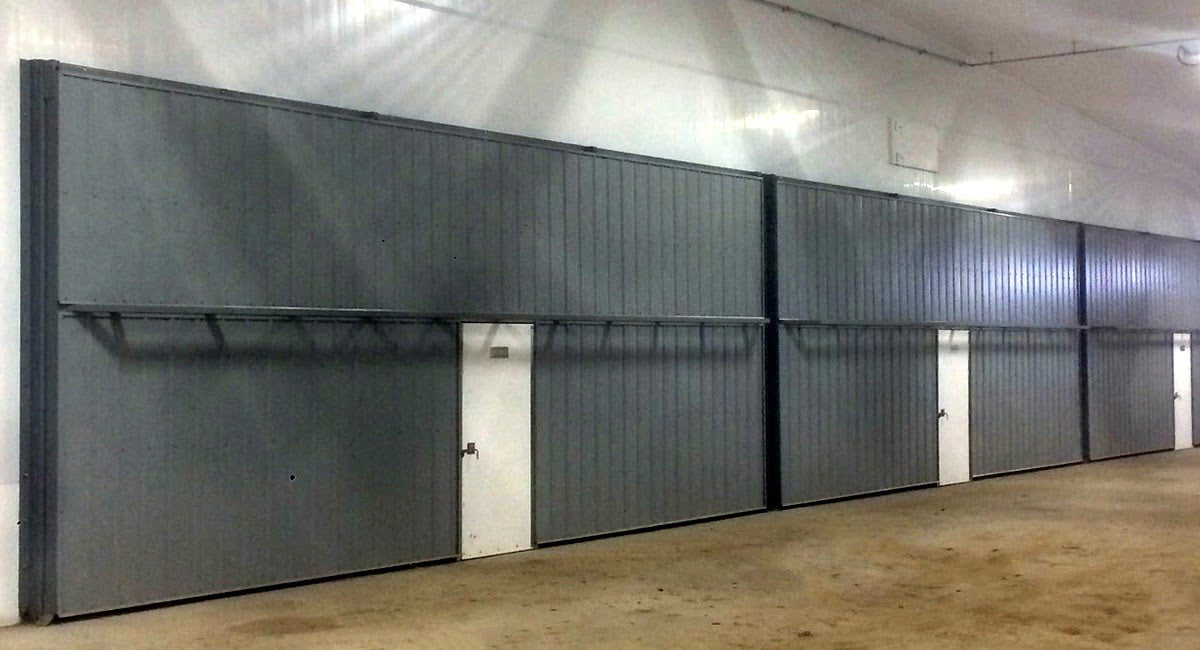 Three 30′ x 9′ doors used for calf barn access.
Milk, grain, and hay are transported to calves raised in this nursery via feed trolleys. A custom PowerLift door design eliminated all thresholds, so feed carts roll through unhindered. All three PowerLift doors open fully when it's time to move calves or clean out the barn with loaders.
Those responsible for the calves have individual access through integral walk doors. We'll be glad to design a PowerLift solution for any livestock access needs on your farms – just call us.
Do call about your livestock doors today.
Contact Us to Get Started
Choose A Location Near You
With fabrication and service centers across North America, our products, service and support are always close by. Choose a location that suits you.