PowerLift door added to closed building wall.
From 'no door' to 'new door' with PowerLift.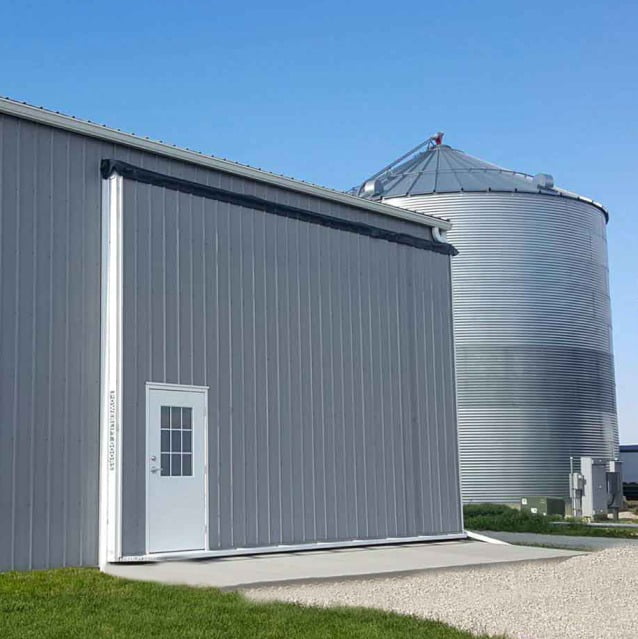 Brand new PowerLift door instead of closed wall with no height loss!
This older building needed a 24′ wide access door on the sidewall. A key challenge was the necessity of maintaining the full 16′ clear opening height.
You'll see our design solution in the 'before' and 'after' images. PowerLift's outside mount door system means the bottom of the roof truss is your only height limitation! You won't lose 1/16″ of an inch vertically when opening up a wall or replacing old doors.
We look forward to collaborating with you on any building project you are considering!
Give us a call today.
Contact Us to Get Started
Choose A Location Near You
With fabrication and service centers across North America, our products, service and support are always close by. Choose a location that suits you.