New Fabric Dairy Barn, Two 40′ x 20′ PowerLift Doors
brand new New dairy barn.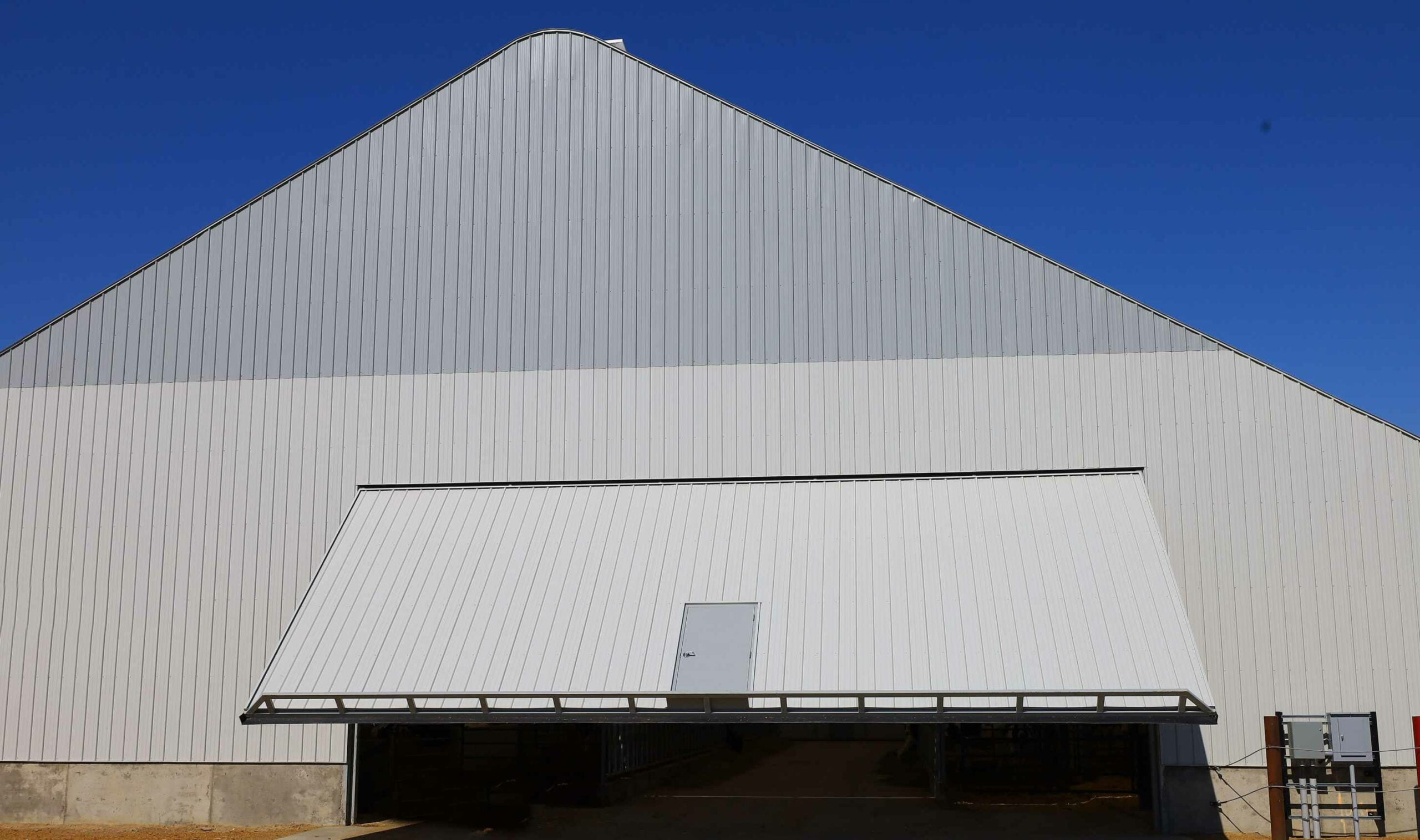 The environment in livestock barns is hard on ordinary doors.
On each of this building's endwalls is a 40′ x 20′ door. PowerLift doors are much stronger and more resistant to the bumps and thumps administered by cattle and machinery moving around the barn.

Having a door at each end of the passage makes drive through feeding a cinch. A remote operator is in the tractor cab, so the driver never again has to climb in and out to open or close doors.

Corrosive environments result in a short life and high maintenance costs for overhead or bifold doors installed in livestock barns. PowerLift doors mean years of reliable, low maintenance service in beef, dairy, poultry, an hog facilities.
Give us a call about your barn project.
Contact Us to Get Started
Choose A Location Near You
With fabrication and service centers across North America, our products, service and support are always close by. Choose a location that suits you.