Milking Parlor With Full Ventilation Wall
this new Milking parlor has airflow provided by PowerLift!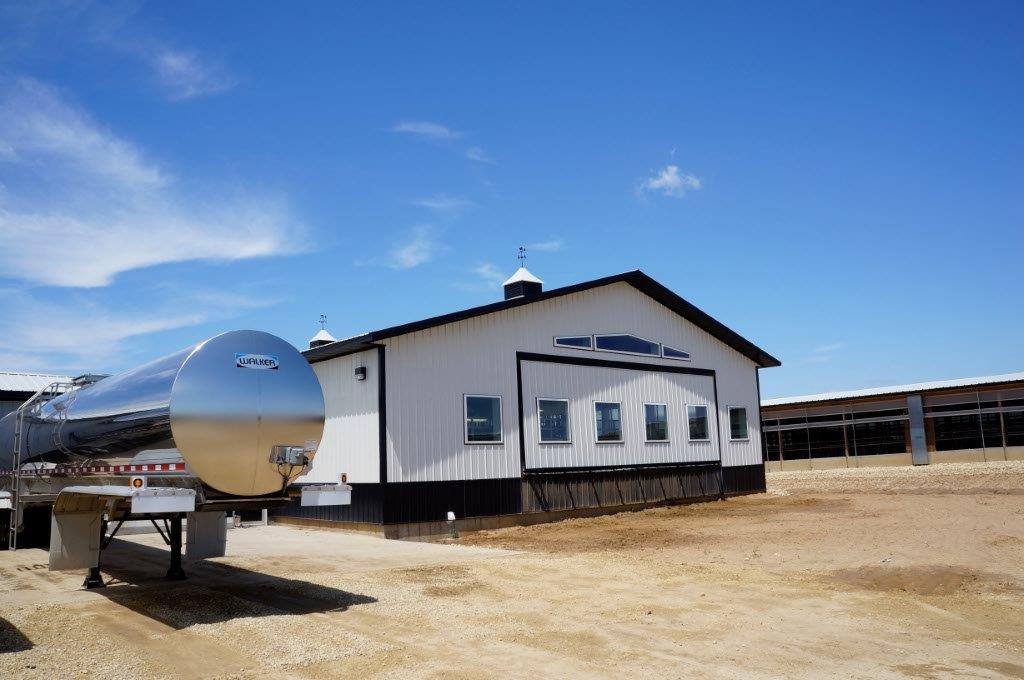 Milking parlor designed PowerLift opening wall.
On hot, humid days milking parlors can be an stressful workplace. As a solution, consider having one or more PowerLift opening walls in your new parlor design. The interior of both parlor and door is finished with UHMW plastic for a waterproof, acid resistant, and easy to pressure washer wall surface.
We can also add PowerLift opening walls to your existing milking parlor. PowerLift doors and walls can every facet of your livestock operation more comfortable and fun to use.
Give us a call about your project.
Contact Us to Get Started
Choose A Location Near You
With fabrication and service centers across North America, our products, service and support are always close by. Choose a location that suits you.