Modern 150' x 500' Fabric Beef Barn
New beef confinement barn measures 150' x 500'.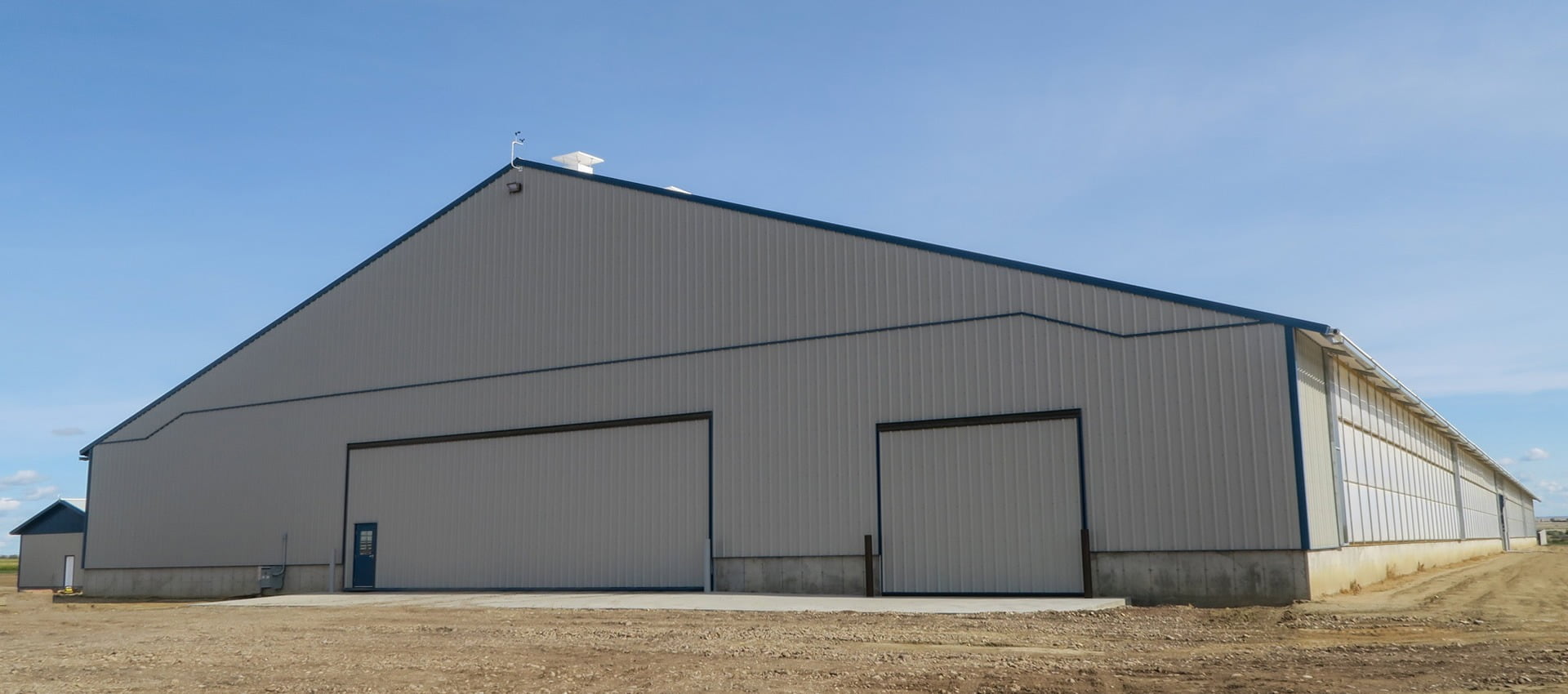 Efficient livestock movement and barn clean-out through 6 PowerLift doors.
On each endwall there are 60' x 18' and 18' x 16' doors, and the sidewalls are fitted with 14' x 16' doors.
These doors were designed with an interior plywood liner to protect the exterior steel cladding from livestock damage. Three of these PowerLift doors have the convenience of built-in walk door access.
The harsh atmosphere in livestock barns creates a short life and high operating costs for most doors. Choose PowerLift and you'll enjoy years of reliable, low maintenance service in your beef, dairy, poultry, or hog facility.
Give us a call anytime.
Contact Us to Get Started
Choose A Location Near You
With fabrication and service centers across North America, our products, service and support are always close by. Choose a location that suits you.