Barn & Manure Separator Doors
providing Top performance in the toughest environments.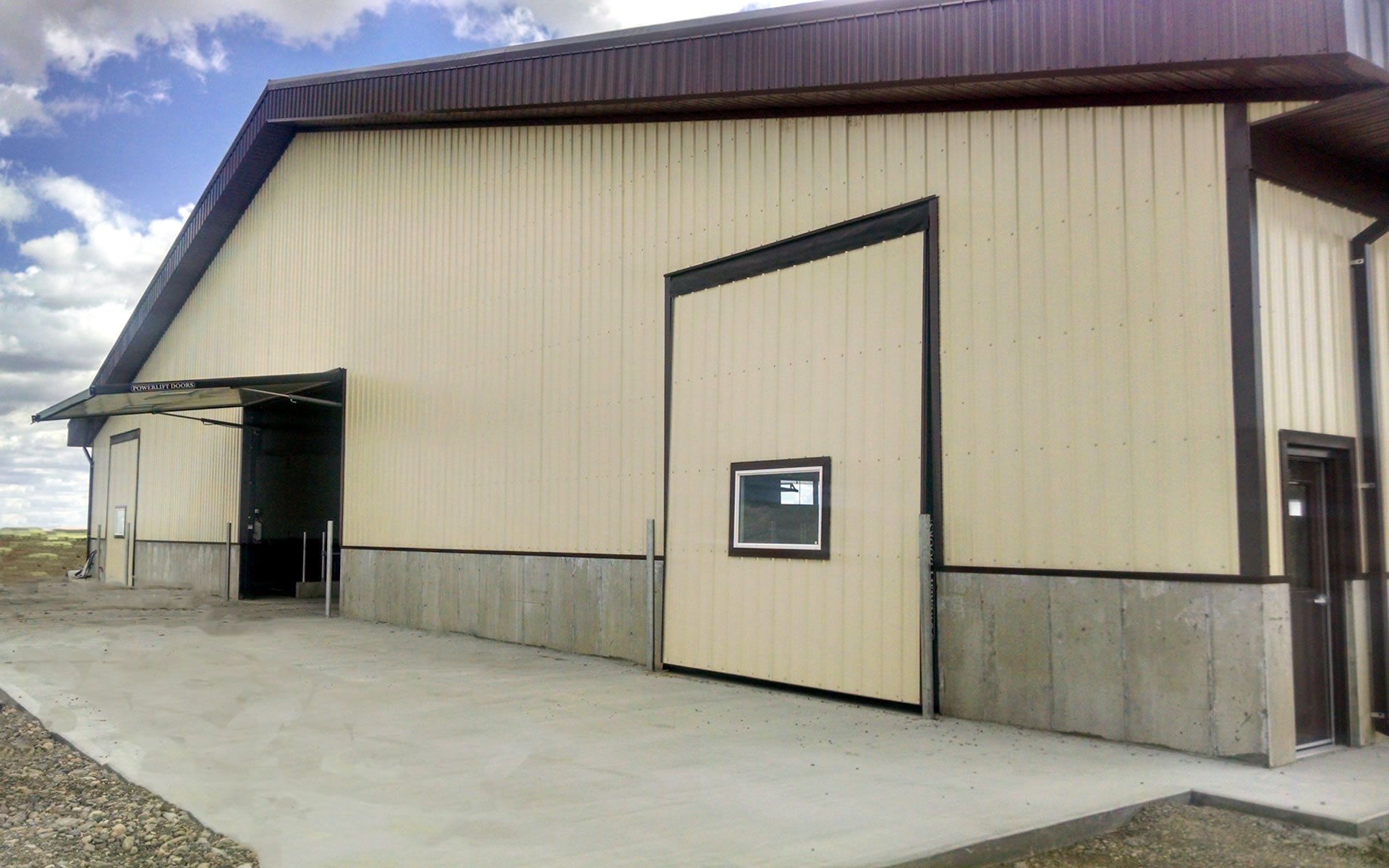 Dairy stable, plus a remodel, all with PowerLift doors.
These dairymen selected PowerLift doors for feed alley, cattle moving, and cleaning access doors. Since they are lined with UHMW plastic, power washing is a cinch. Five of these doors are in the new barn, and one replaced an older sliding door. PowerLift doors allow every aspect of your livestock facility to roll smoothly.
Manure separator shed has two 24′ x 14′ Doors.
Manure separators create an extreme atmosphere. The acidic moisture they produce ruins the many small parts in ordinary doors. PowerLift doors perform well in such environments, as we use the heaviest and simplest components. Our doors bring reliability to the most challenging conditions.
Please call us today.
Contact Us to Get Started
Choose A Location Near You
With fabrication and service centers across North America, our products, service and support are always close by. Choose a location that suits you.