Dairy With (At Last Count) 65 Doors
door retrofits all over at this dairy.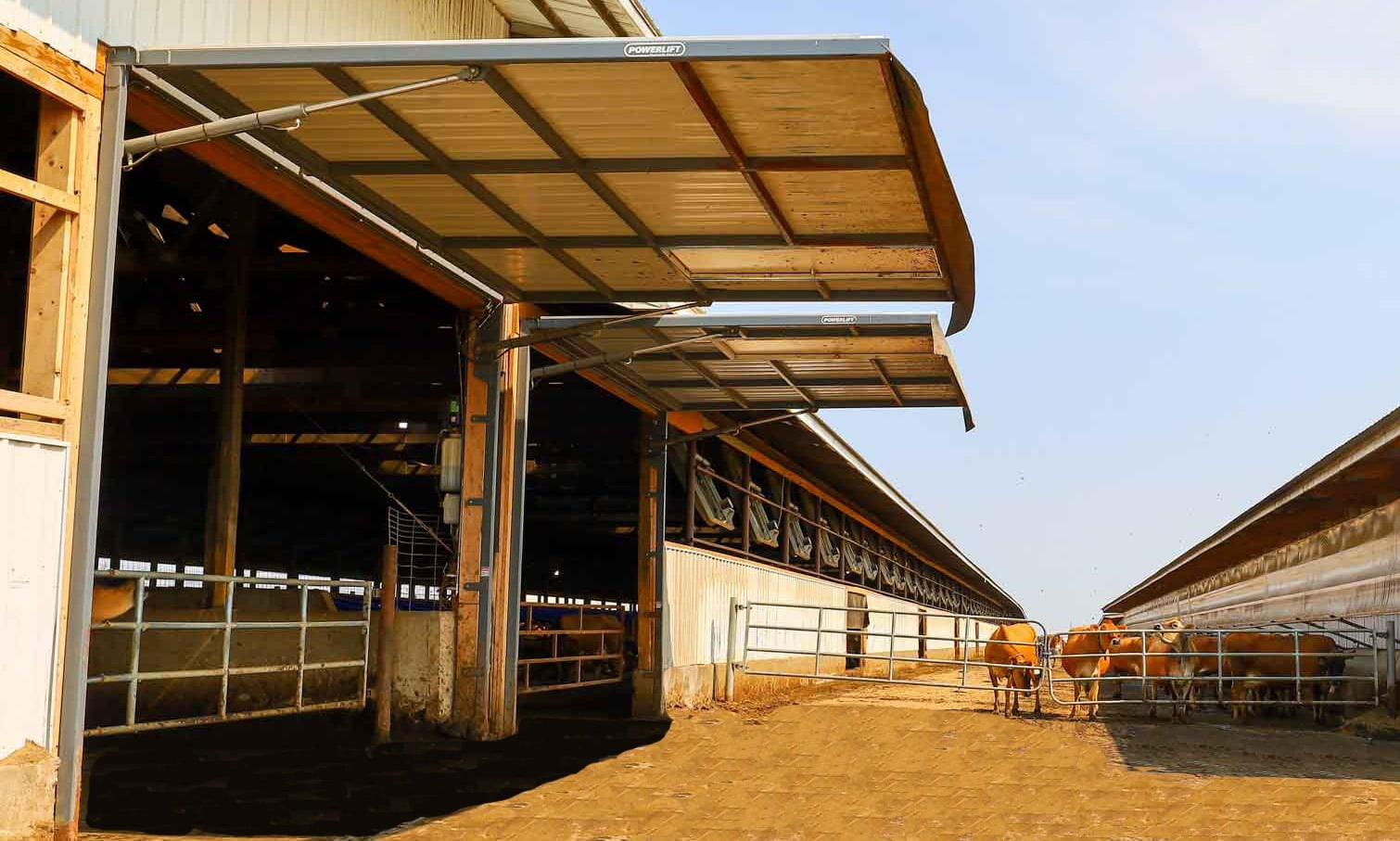 Ordinary doors have a short lifespan around livestock.
The owner and facility manager have steadily replaced failed doors with PowerLift hydraulic retrofits. Our design versatility is highlighted here, as there are in-swing and out-swing door styles installed in every sort of building found on dairy.

PowerLift doors make building access so easy. With a remote operator in your tractor or skid-steer cab, you're done with climbing in and out while opening and closing doors.

Bifold and overhead doors aren't able to resist acidic environments, so they have high maintenance. PowerLift brings years of reliable and low maintenance door service to beef, dairy, poultry, or hog barns.
Contact us about your projects.
Contact Us to Get Started
Choose A Location Near You
With fabrication and service centers across North America, our products, service and support are always close by. Choose a location that suits you.