Two Retrofits Close Open Wall
This 104' building was constructed with one open wall.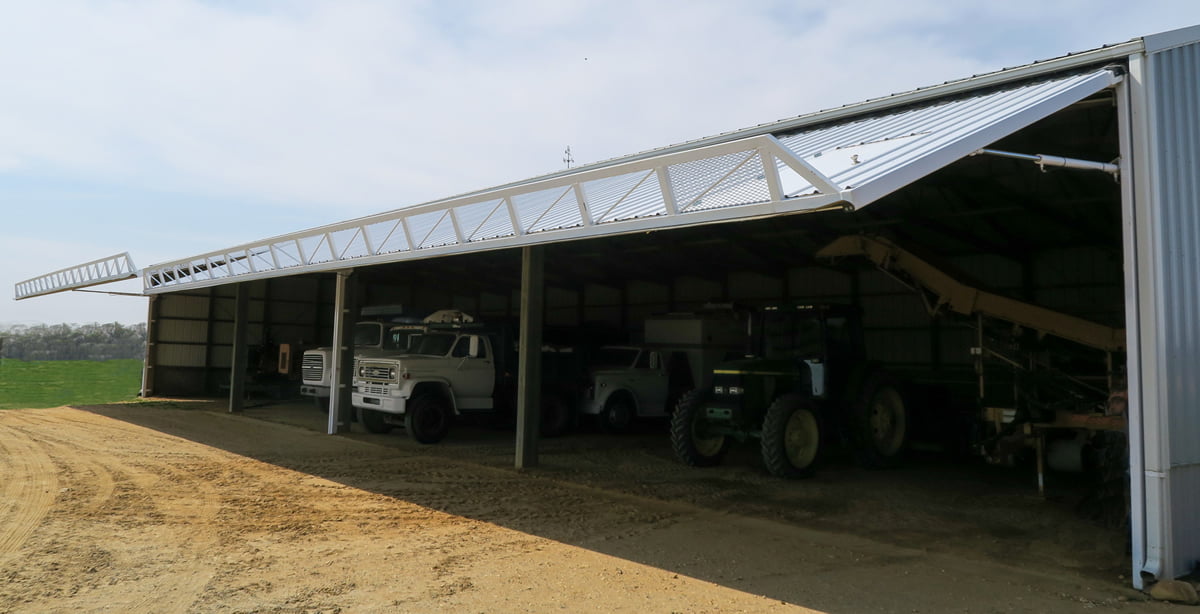 Now two 52' x 14' full headroom doors make this 104' long building completely secure when shut.

The owners realized after some years that a fully open building was far from ideal. Dust covered their machinery when it was under roof and animals enjoyed free access. They called us because they had to keep every inch of headroom when closing this wall, and other doors reduced clearance 2 – 3′.

The solution? PowerLift 52' x 14' outside mount retrofit doors. Now the owners open and close the wall at the touch of a button. One of these doors has a built in walk door too, so access to the shed is quick and easy. The wall is now weather and animal proof, all being achieved with headroom loss!
Please call about your project.
Contact Us to Get Started
Choose A Location Near You
With fabrication and service centers across North America, our products, service and support are always close by. Choose a location that suits you.