University Architectural Lab Doors.
Ivy League architecture lab PowerLift wall includes Crane passage and Translucent siding.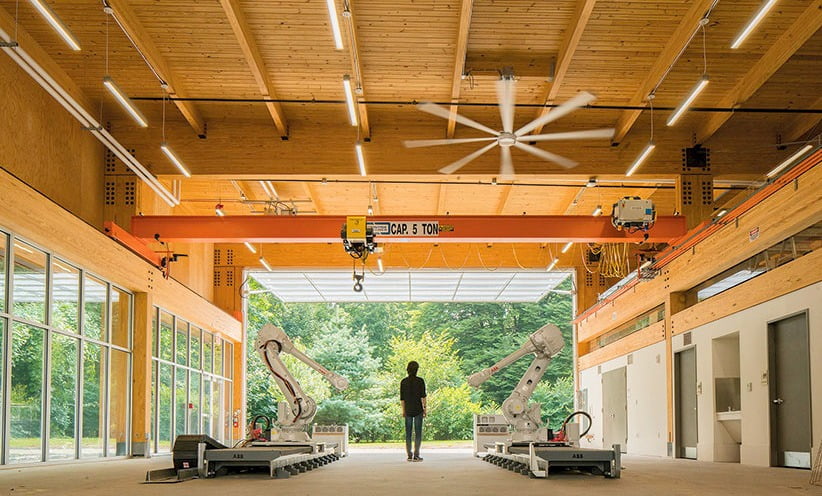 PowerLift doors adapt perfectly to any requirements.
This new university architectural lab is used for product development and specialized research. Larger components move in and out via an overhead crane system. This crane has an indoor-outdoor track passageway built through the PowerLift door.
PowerLift products provide the ultimate in versatility for any access need. We will be glad to share our decades of door and opening wall design experience with you for your next project.
Please contact us today.
Contact Us to Get Started
Choose A Location Near You
With fabrication and service centers across North America, our products, service and support are always close by. Choose a location that suits you.