13 Zero Headroom Truck Garage Doors
concrete & garbage truck renovation business.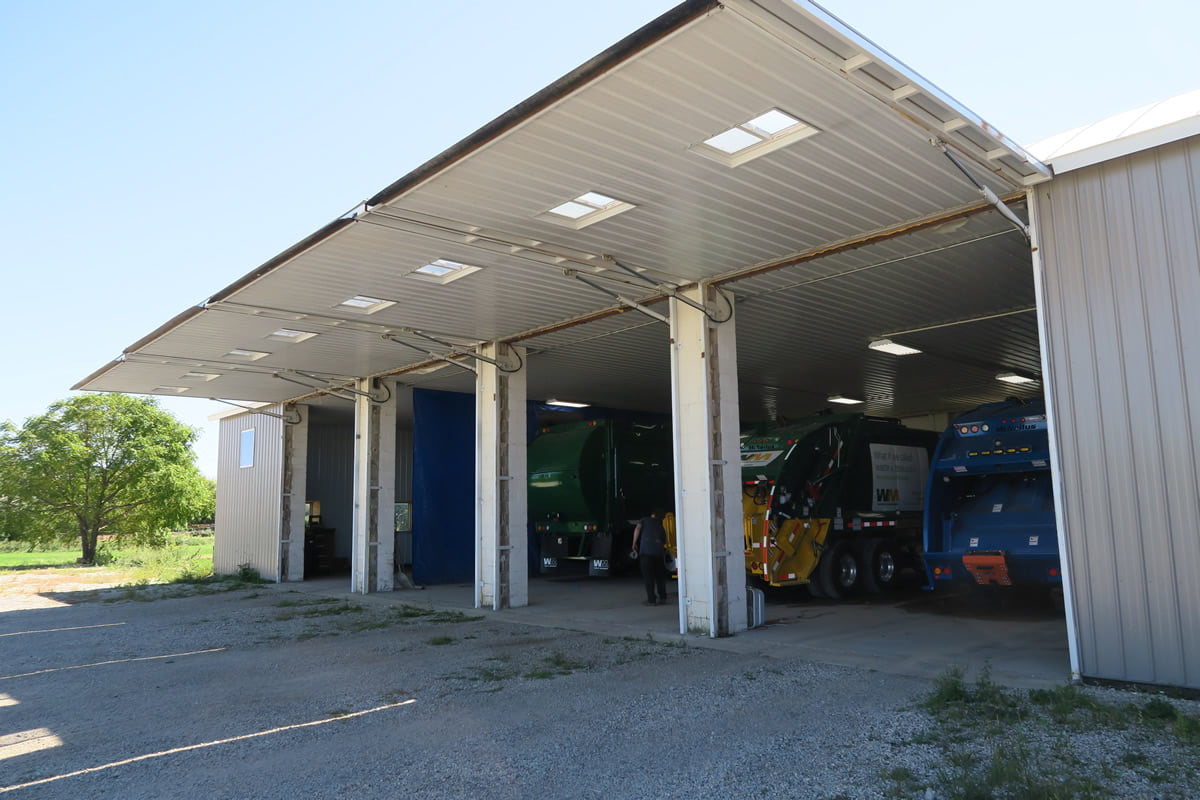 Older commercial garage with 13 retrofitted doors.
PowerLift had the solution to this customer's dilemma, which arose from expanding into an older building. The challenge presented by this concrete block structure's low 14′ eave height is not uncommon. The business required 13′ – 6″ clear height in all 13 bays so road-legal trucks could enter.
We designed, built, and installed these 13 outside mount PowerLift doors, creating 13 new work bays with clear opening height of 13' 7".
When clearance limitations make using your older buildings difficult, call us. We have built thousands of zero headroom doors, eliminating height restrictions for a myriad of customers over the past 30 years. We'll be glad to do the same for you.
Get in touch with us about your project.
Contact Us to Get Started
Choose A Location Near You
With fabrication and service centers across North America, our products, service and support are always close by. Choose a location that suits you.