Airport Chooses 9 Retrofit Doors
The #1 retrofit Door At airports around the continent.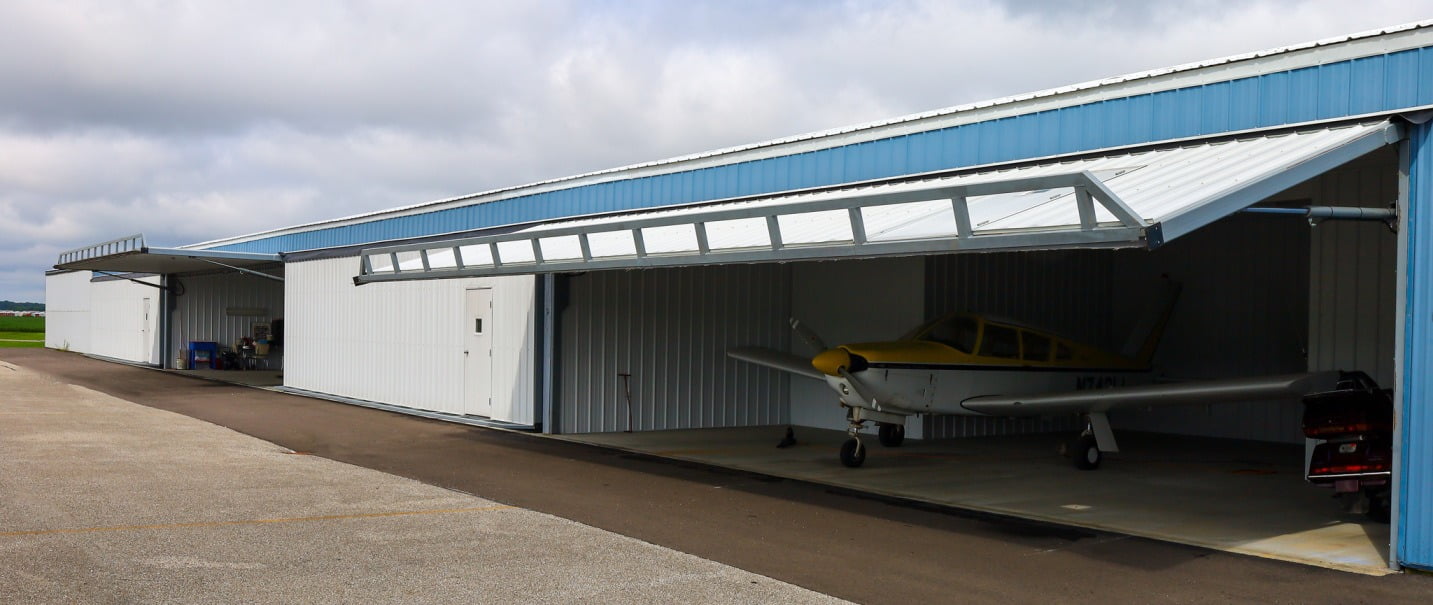 The passage of time renders older style hangar doors hard to use and unsafe. Nine of the old bottom-roller doors at this airport have been replaced by PowerLift retrofits over the past few years.
Remember that when we remove and replace old doors you won't lose a bit of entry height clearance. Our outside mount door design makes your hangar's ceiling the only limit to height. As you'll notice here, many of our retrofit doors have built-in walk doors.
Contact us anytime! We'll stop by your airport, look over and measure your facilities, and suggest the PowerLift solution that best restores the function of any older hangars.
Do call us about your hangars.
Contact Us to Get Started
Choose A Location Near You
With fabrication and service centers across North America, our products, service and support are always close by. Choose a location that suits you.