Steel Warehouse, 3 Opening Walls
inventory is kept under roof to eliminate rust.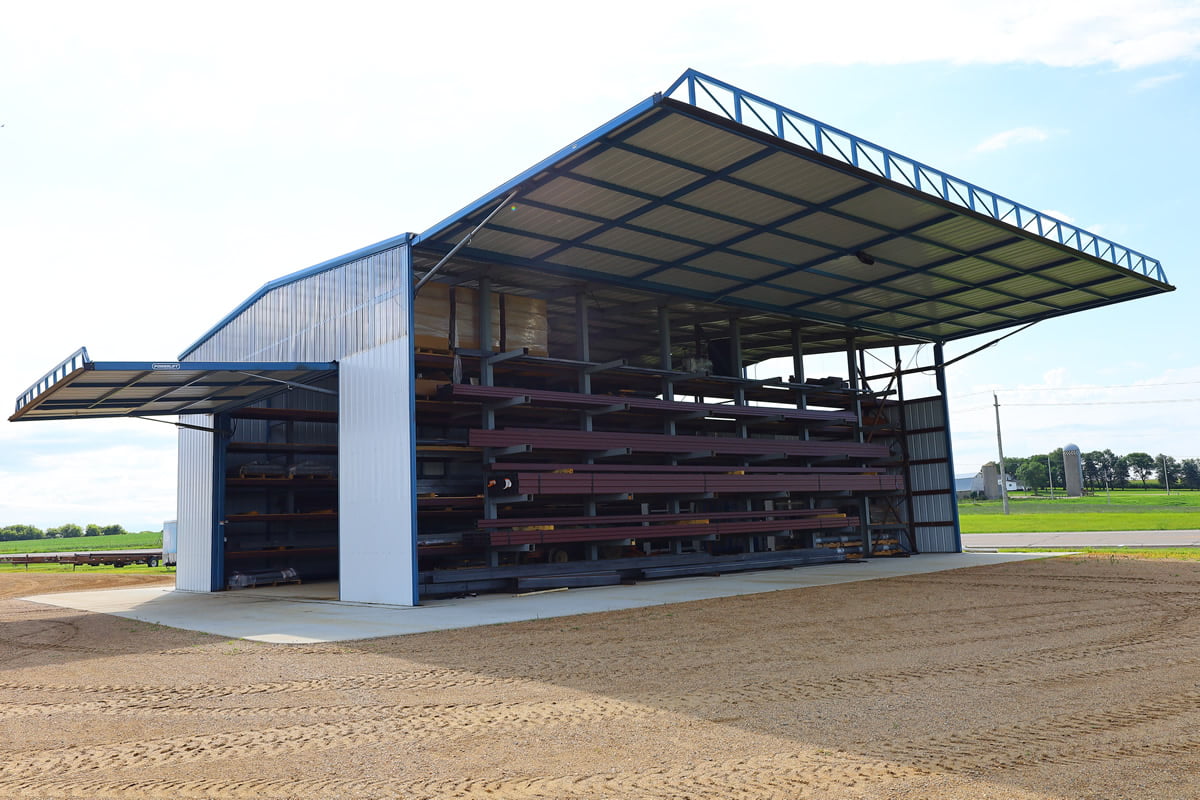 New building has a PowerLift door and 2 full opening walls.
Material can be easily reached with a forklift with a 24' x 16' PowerLift door in the end and two 56' x 19' PowerLift sidewalls.
With a remote operator in the cab, one forklift operator can retrieve, unload, sort and rearrange steel inventory from the many storage racks without ever entering the building.
We are able to enhance building access for any business with our zero maintenance PowerLift doors and/or walls. Please let us know how we can be of use in your own situation.
Connect with us today.
Contact Us to Get Started
Choose A Location Near You
With fabrication and service centers across North America, our products, service and support are always close by. Choose a location that suits you.