One hangar here has 80' x 24' Taxi-Through Doors.
This is Tooltip!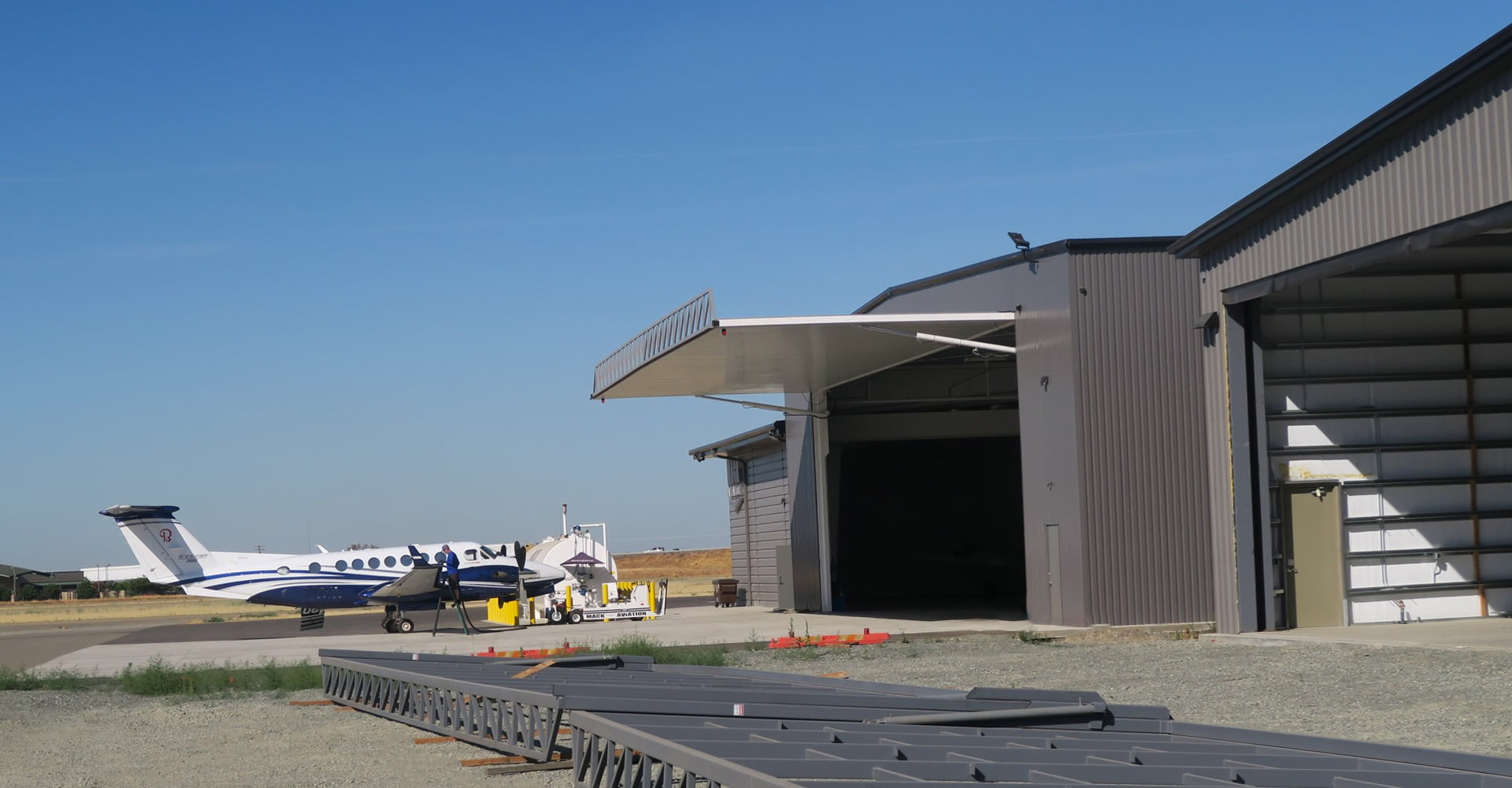 This airport now has seven PowerLift doors.
Taxi-through designs mean you don't have to turn large aircraft when it's time to leave. Next to the largest hangar, shown with its double 80′ x 24′ doors, is one with a 60' x 18' PowerLift door.
On the day we got these pictures, four brand new 65' x 19' PowerLift doors had been delivered for use in a new group of hangars. PowerLift has local manufacturing, delivery, installation, and support so you work with people you know for the entire project.
Give us a call for more info.
Contact Us to Get Started
Choose A Location Near You
With fabrication and service centers across North America, our products, service and support are always close by. Choose a location that suits you.