One Has a taxi through design with two 80' x 24' doors.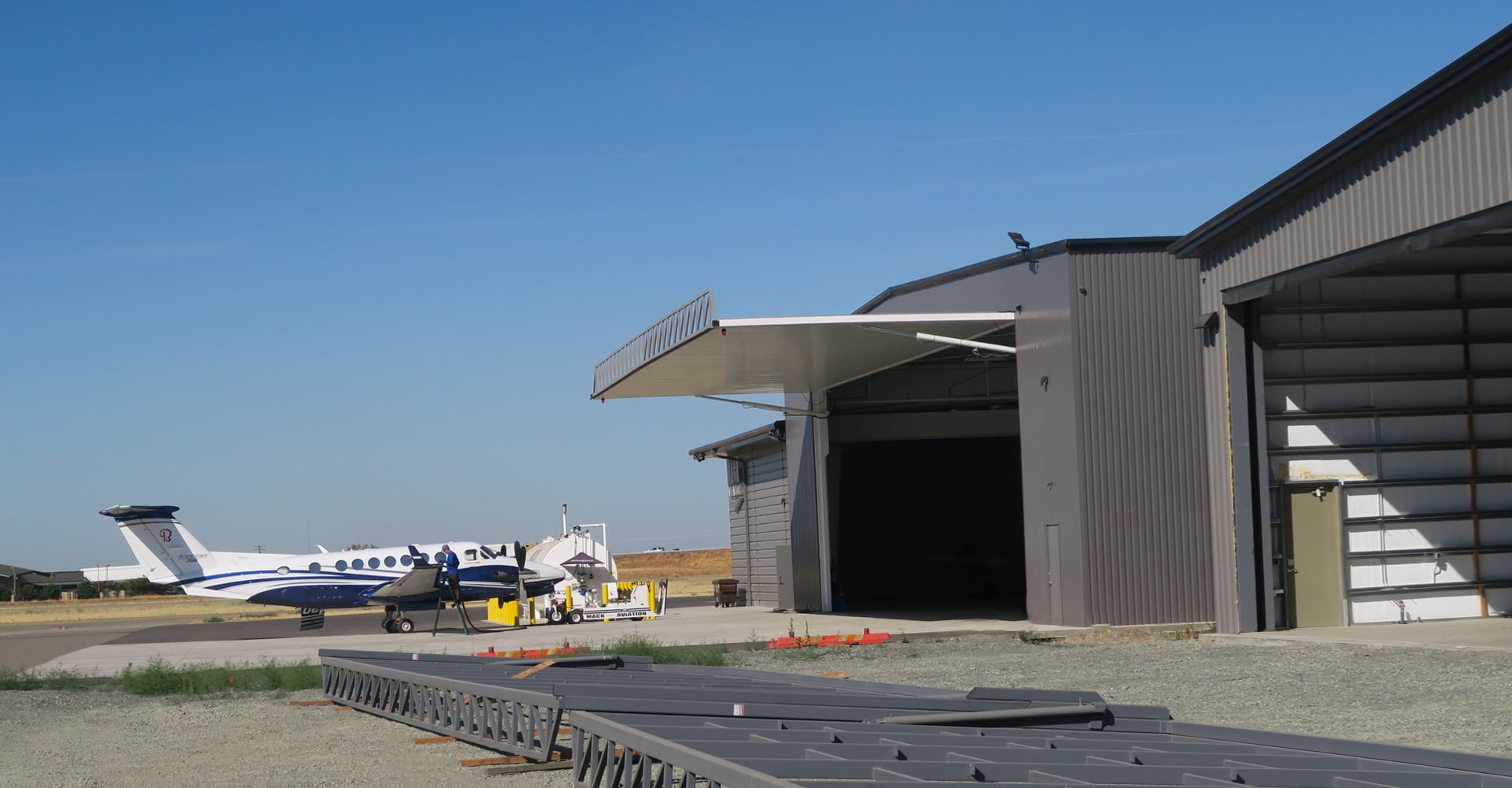 You'll now find there are many PowerLift doors at this airport.
Taxi-through hangars make handling aircraft much easier when it's time to exit or enter. The largest hangar at this airport has matching 80′ x 24′ doors on either end is an example of this convenience.
Four additional new 65' x 19' PowerLift doors were being installed in new hangars when these pictures were taken. We have thousands of repeat door owners, thanks to our business model that features local manufacturing, delivery, installation, and professional support.
Please call with your door details.
Contact Us to Get Started
Choose A Location Near You
With fabrication and service centers across North America, our products, service and support are always close by. Choose a location that suits you.