'New-Old' Barn, Classic Wood Doors
fully modern shop has a timeless aspect.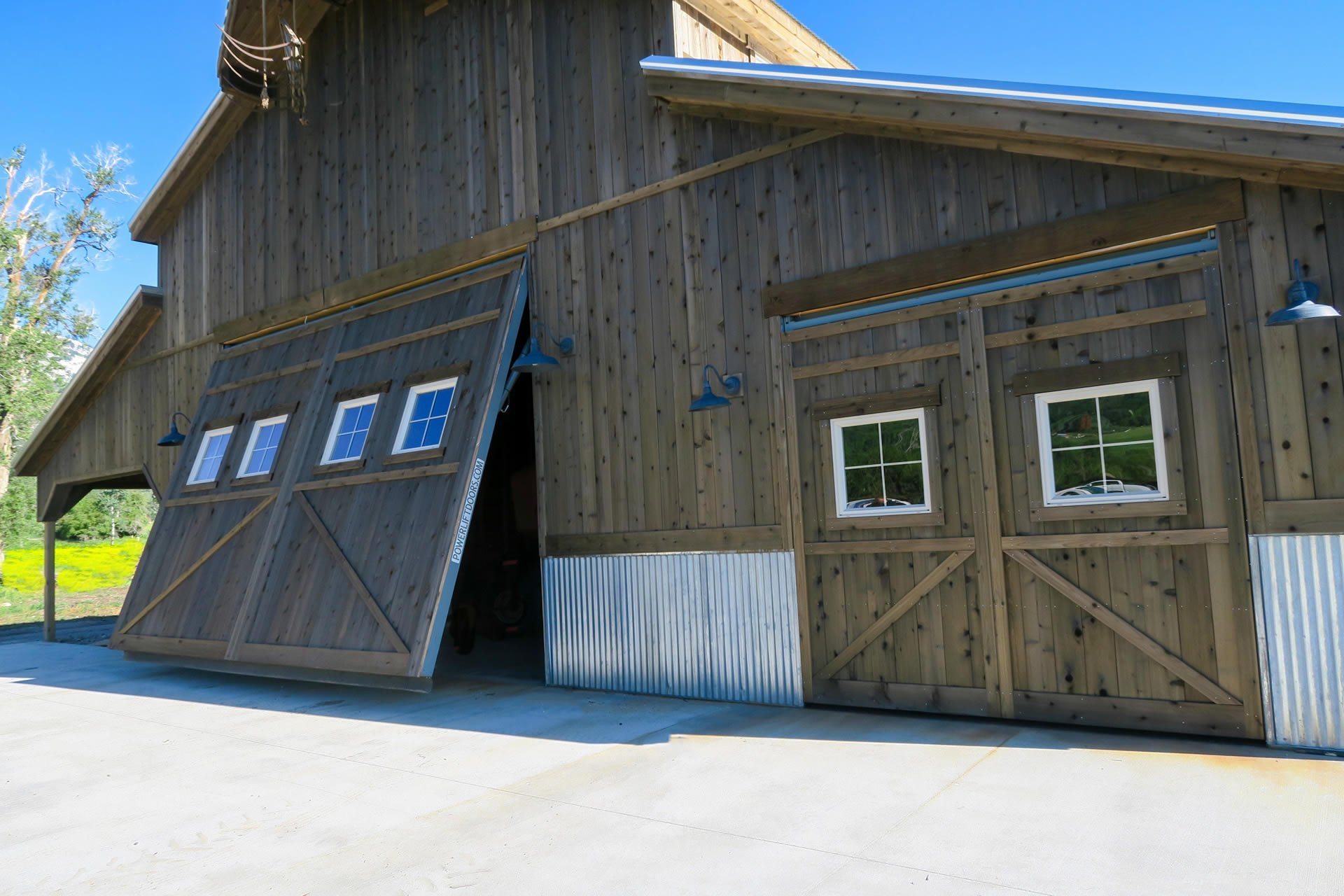 This shop's centuries-old exterior look has four PowerLift doors.
This shop's siding features reclaimed wood and galvanized steel salvaged from old structures. Since PowerLift doors easily accept any exterior or interior cladding, they were an obvious choice.

PowerLift eliminates the limits other doors impose on cladding material, trim, and other design elements. Thousands of our customers have designed buildings that recall bygone eras by thoughtfully assembling the right blend of siding, windows, and trim.
Call anytime about your project.
.
Contact Us to Get Started
Choose A Location Near You
With fabrication and service centers across North America, our products, service and support are always close by. Choose a location that suits you.