Massey Dealership, Six Doors.
California dealership designed with six PowerLift doors.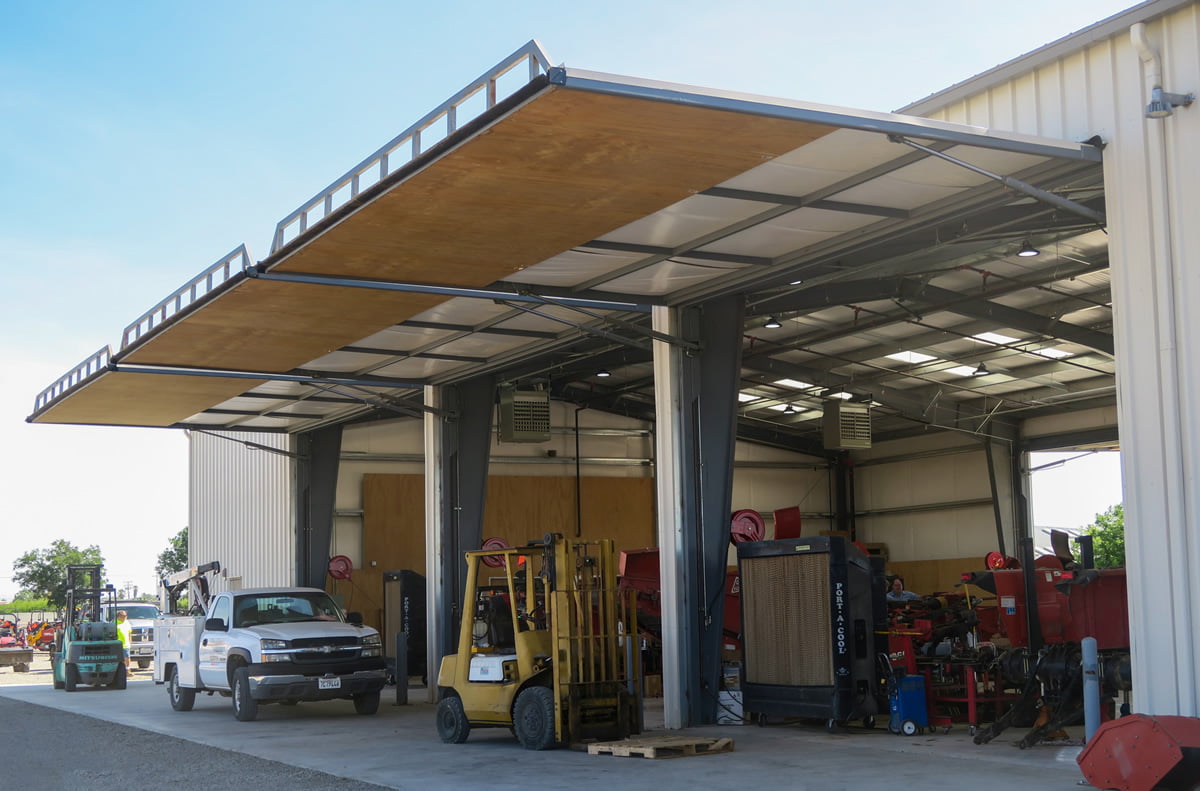 PowerLift doors in New Massey Ferguson shop.
Doors used to access equipment service bays need maximum reliability and maximum usable height in a single package. This new California dealership has six PowerLift doors, 5 that measure 24' x 18' and one at 52' x 16'.
PowerLift hydraulic doors need 6″ or less headroom so you will save substantially on building costs via reduced wall height. Our commercial and industrial customers appreciate the reliability of PowerLift doors as well. Minimum maintenance with maximum utility are part of every PowerLift door, whatever the size.
Give us a call today.
Contact Us to Get Started
Choose A Location Near You
With fabrication and service centers across North America, our products, service and support are always close by. Choose a location that suits you.