600′ Of PowerLift Walls, Historic Brick Structure
restored farm market, Classic Building, 30 retrofit walls.
This is Tooltip!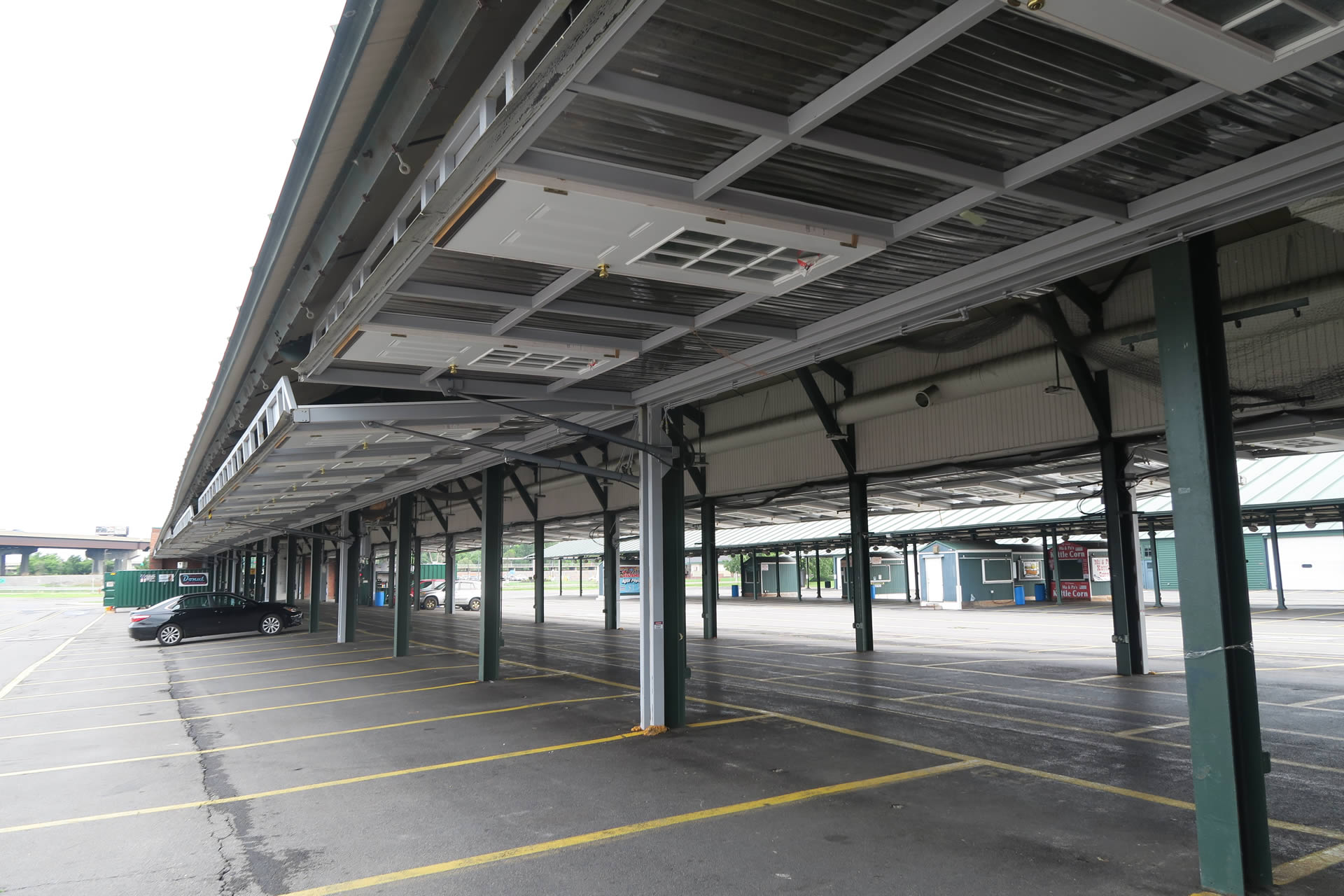 Each individual space in this farmers market has its own PowerLift opening wall.
There are as many as 26,000 daily customers at this market. Its original, century-old sliding doors hadn't been functional in years. The owners asked us to design 600' of PowerLift walls, each having a built-in walk door to access the vendor stalls. Clear poly siding lets in lots natural light when walls are closed.
Perhaps you are restoring a classic building or planning a new project. In either case, PowerLift can design, build, deliver and install the exact doors you need.
Call when you get a minute.
Contact Us to Get Started
Choose A Location Near You
With fabrication and service centers across North America, our products, service and support are always close by. Choose a location that suits you.