Hangar Door Using Salvaged Trim
Home & Hangar Have direct runway access.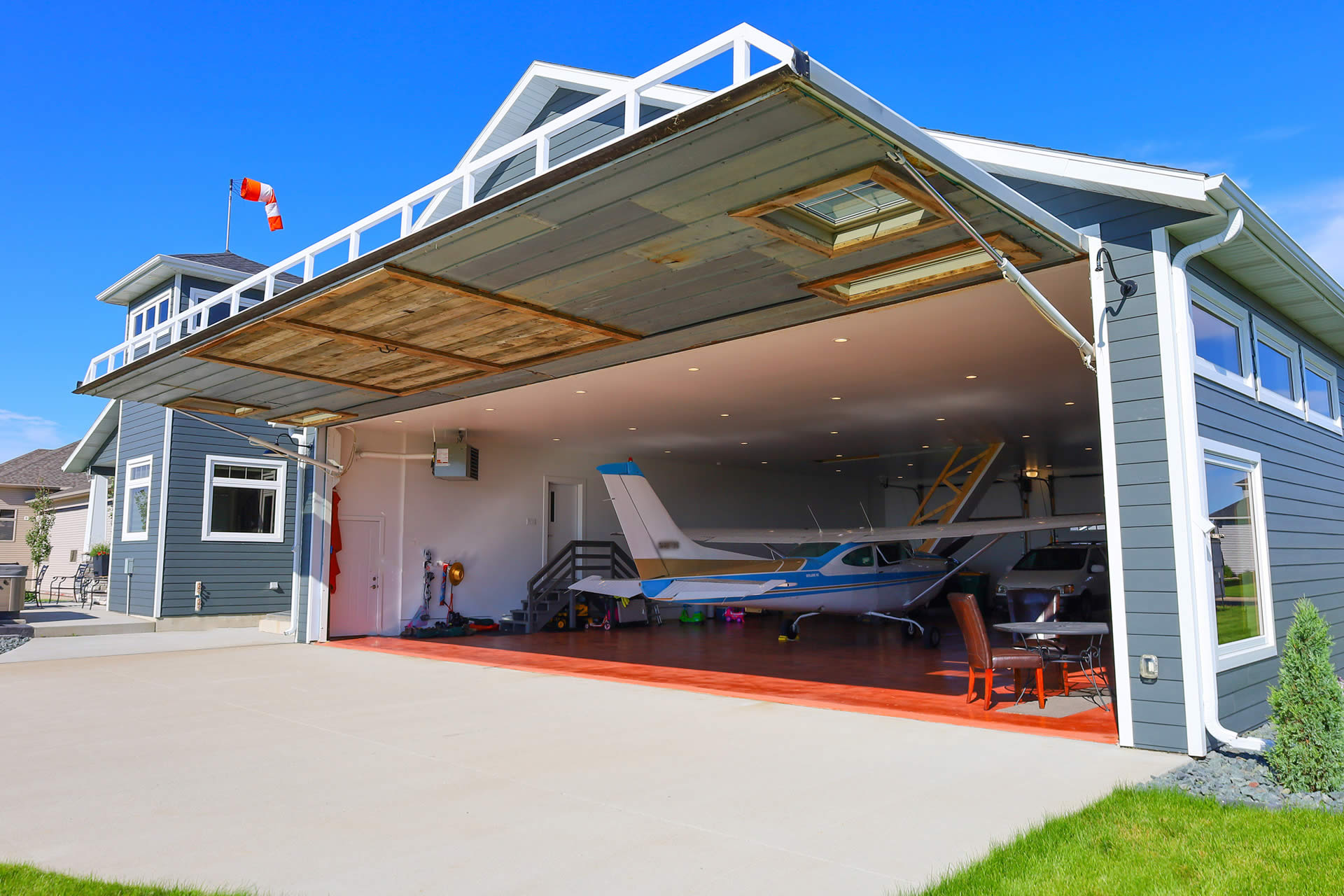 The interior of this hangar showcases unusual, attractive trims.

The materials you see here were salvaged from old buildings owned by this pilot over a lifetime. He and his brother built a hangar back in 1977, using material salvaged from old corn cribs and barns. When designing this new hangar home long years after, much of what was used in that first project was saved and repurposed.

Reclaimed steel forms a part of the PowerLift interior. Salvaged wood is arranged to create the impression of a central sliding door. Other old wood is in place as window surrounds and wall motifs.

The red floor is based on Scoria rock outcrops found beside the old hangar. We'll be glad to help design something you, your family, and future generations will take pleasure in.
Call us about your plans.
Contact Us to Get Started
Choose A Location Near You
With fabrication and service centers across North America, our products, service and support are always close by. Choose a location that suits you.