Downtown Food Kiosks All Have Glass Walls
food kiosks Scattered through a dallas park.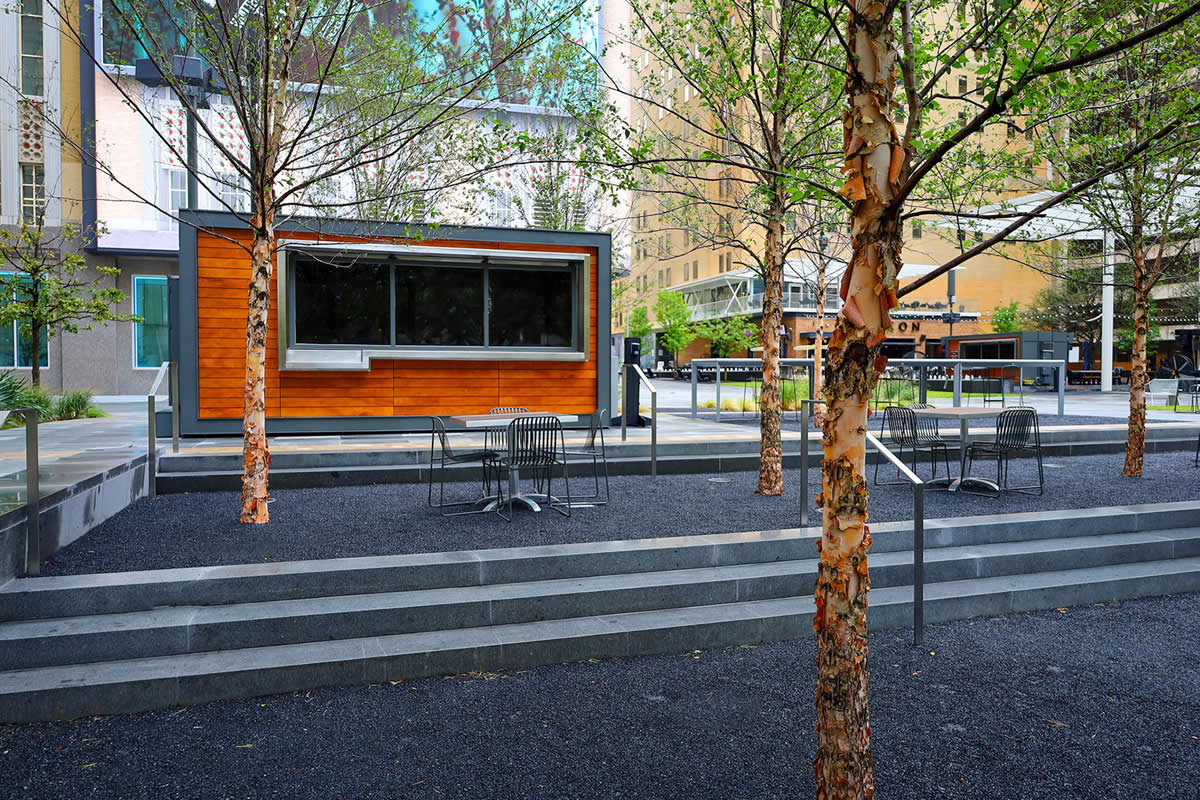 PowerLift glass serving walls are and increasingly popular restaurant feature.
These food centers are located in various parts of an entertainment park, each one having one or two glass walls.

PowerLift glass walls improve customer service at any bar or restaurant. Choose the width you need, and we can build anything from counter-top to full height glass walls. PowerLift walls open and close quickly, provide security when closed, and let in lots of natural light.
Bring us your ideas for your own special project. Whether it's new construction or a retrofit on an older building, PowerLift glass walls are custom built in any length from 5' to 150'.
Please get in touch with us today.
Contact Us to Get Started
Choose A Location Near You
With fabrication and service centers across North America, our products, service and support are always close by. Choose a location that suits you.