Laser, Fab Plant, Paint Bay Doors
All three businesses have tall powerLift Doors.
High clearance entryways to fab, laser, and paint shops.
These PowerLift doors allow individual access to several facilities in a 160′ x 100′ building. The three doors measure 55' x 23', 36' x 19' and 35' x 19'.
PowerLift's door design lets you achieve the ultimate in height and width clearance in any opening. Our zero-headroom system totally eliminates height loss, so your door height will match the height of your walls.

Installing a PowerLift retrofit door can add 2 – 3' of clear opening height to the openings you have in existing buildings.

PowerLift delivers the highest performance available for new and older industrial buildings. Get in touch, and we'll give your project serious attention.
Please call for more details.
Contact Us to Get Started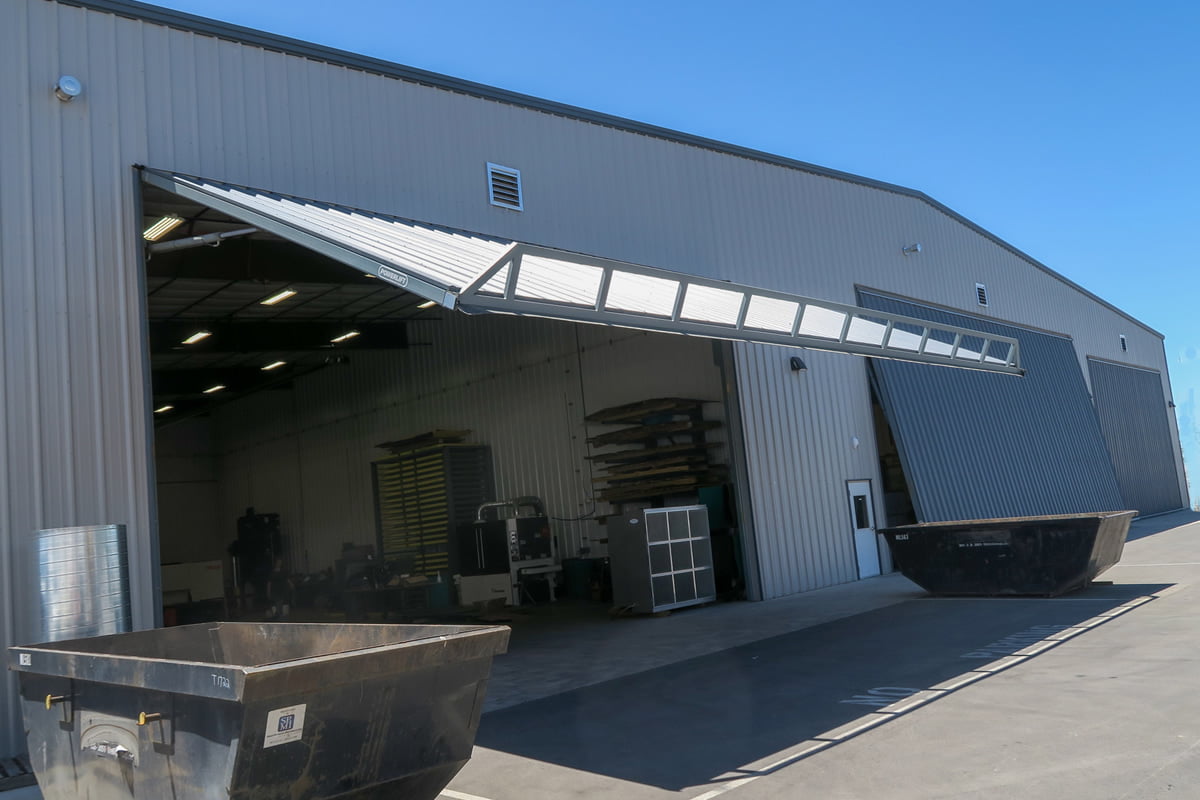 Choose A Location Near You
With fabrication and service centers across North America, our products, service and support are always close by. Choose a location that suits you.