Events Center In Restored Barn, PowerLift Wall
Old barn dismantled, moved 1,500+ miles, reconstructed as an events center.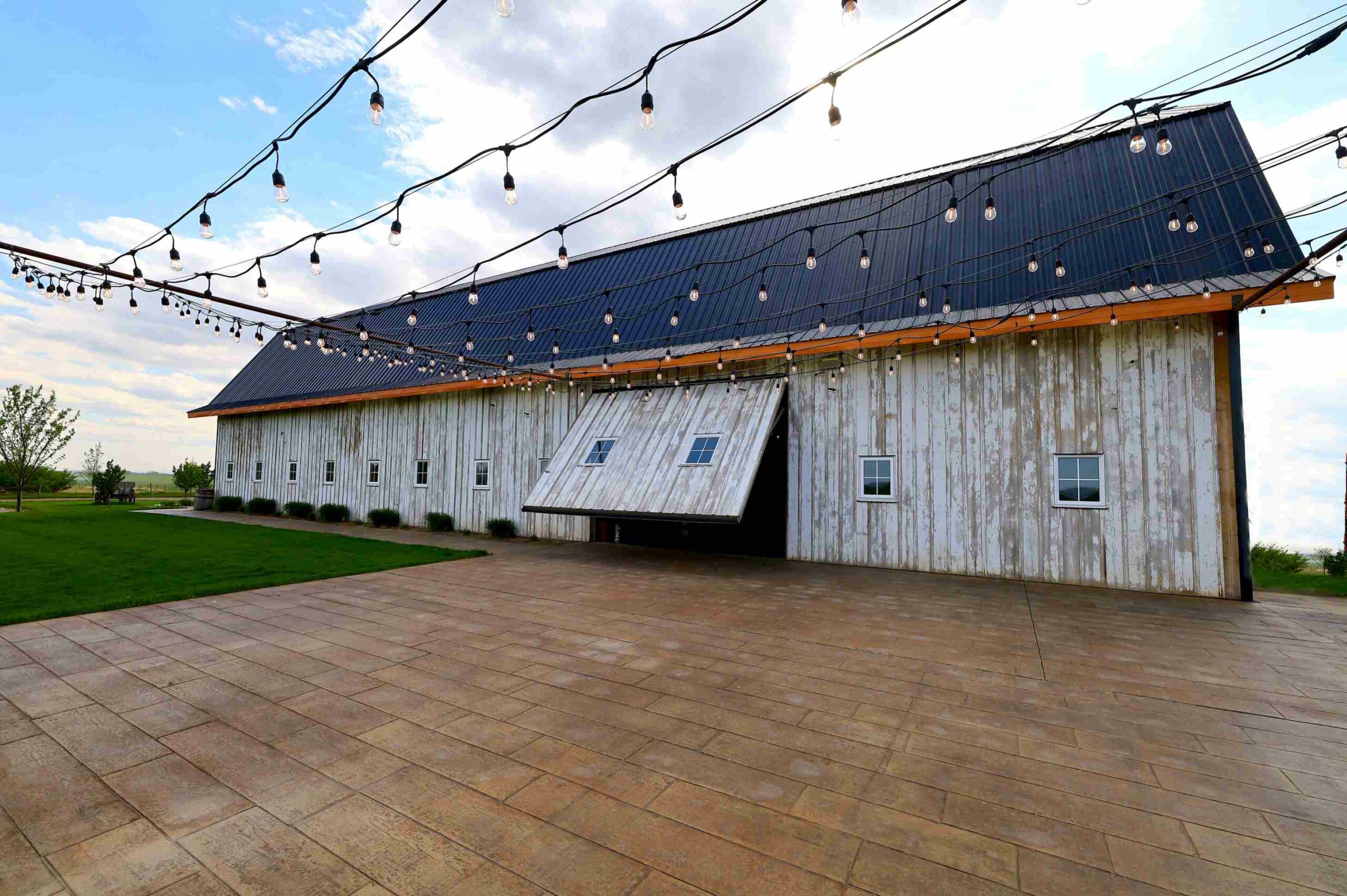 PowerLift wall offers no-threshold transition between banquet area and outdoor gathering patio.
The original builders of this barn would still recognize their creation but likely never envisioned a conversion to its current purpose.

After serving many years as a dairy barn near Chicago, this barn was taken apart, shipped to central Alberta, re-assembled and converted into a very attractive events venue. The 16′ x 9′ PowerLift wall closes securely when not in use and blends the interior of the barn with a large, lighted outdoor patio when a gathering is in process.

We'll be glad to help design a door or opening wall for any of your commercial endeavors. Whether your building is brand new or dates from the 19th century, we can create the access solution you need.

Give us a call anytime.
Contact Us to Get Started
Choose A Location Near You
With fabrication and service centers across North America, our products, service and support are always close by. Choose a location that suits you.