PowerLift Doors With Integrated Double Walk Doors
we can design double french doors into your door or wall.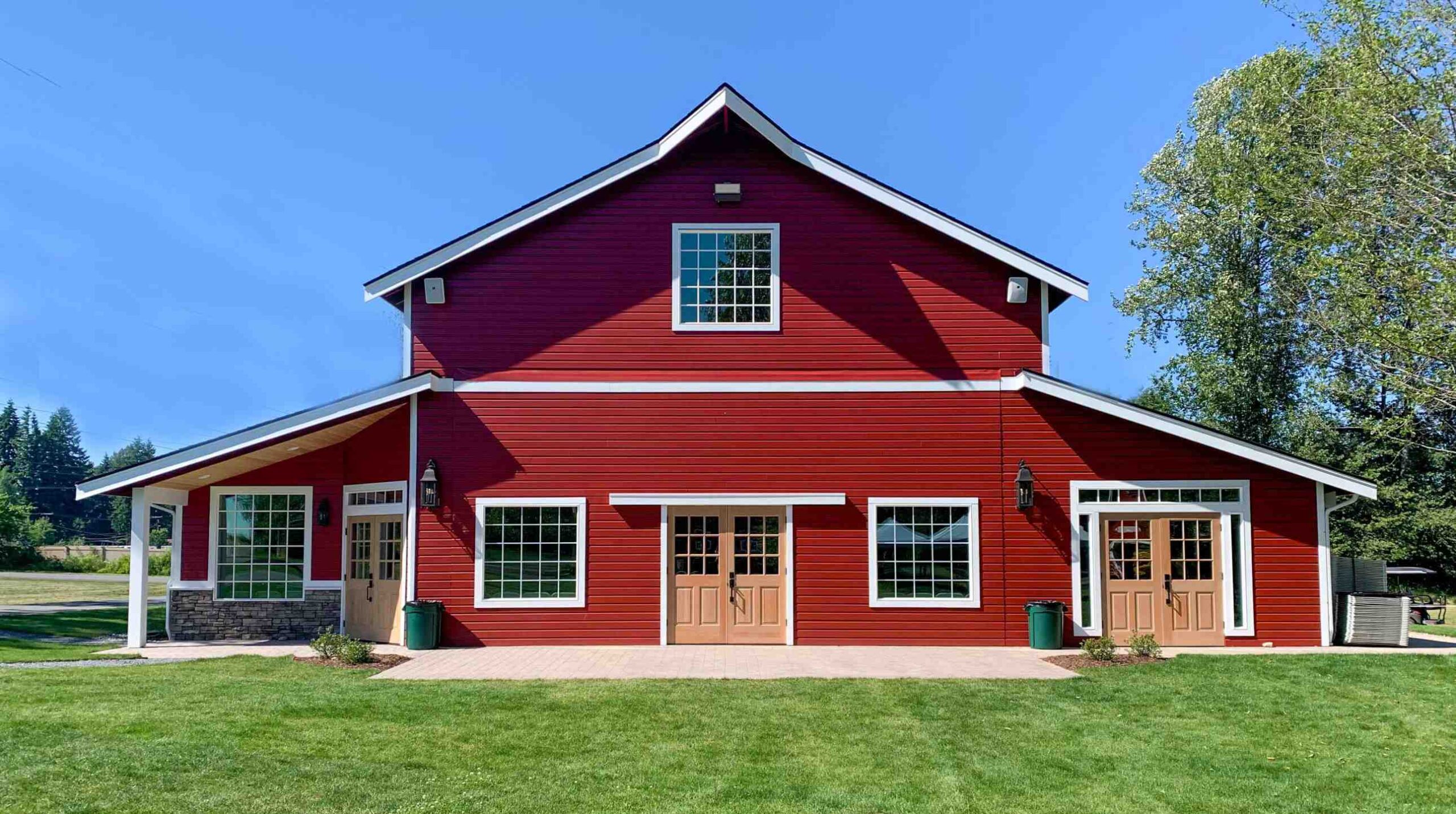 Double walk doors can either be centered or offset.
Owners of the three buildings shown here needed double French doors in their PowerLift doors. Do you realize that PowerLift doors and walls have no threshold? The area beneath these integrated walk doors is flat and smooth for a seamless indoor/outdoor transition. ADA compliance is easy, as walkers and wheelchairs glide through with no resistance.
The blonde wood French doors with white trims in the red events center match all the other walk doors in the building. The walk doors on the white and burgundy barn have 'Diamond M' style exterior trim as does the hayloft door above them.
The PowerLift design group enjoys meeting your new or retrofit door requests. We're always glad to help.
Do get in contact today.
Contact Us to Get Started
Choose A Location Near You
With fabrication and service centers across North America, our products, service and support are always close by. Choose a location that suits you.