Crop Spray Business Hangar
PowerLift specializes in Big hangar doors, as seen here.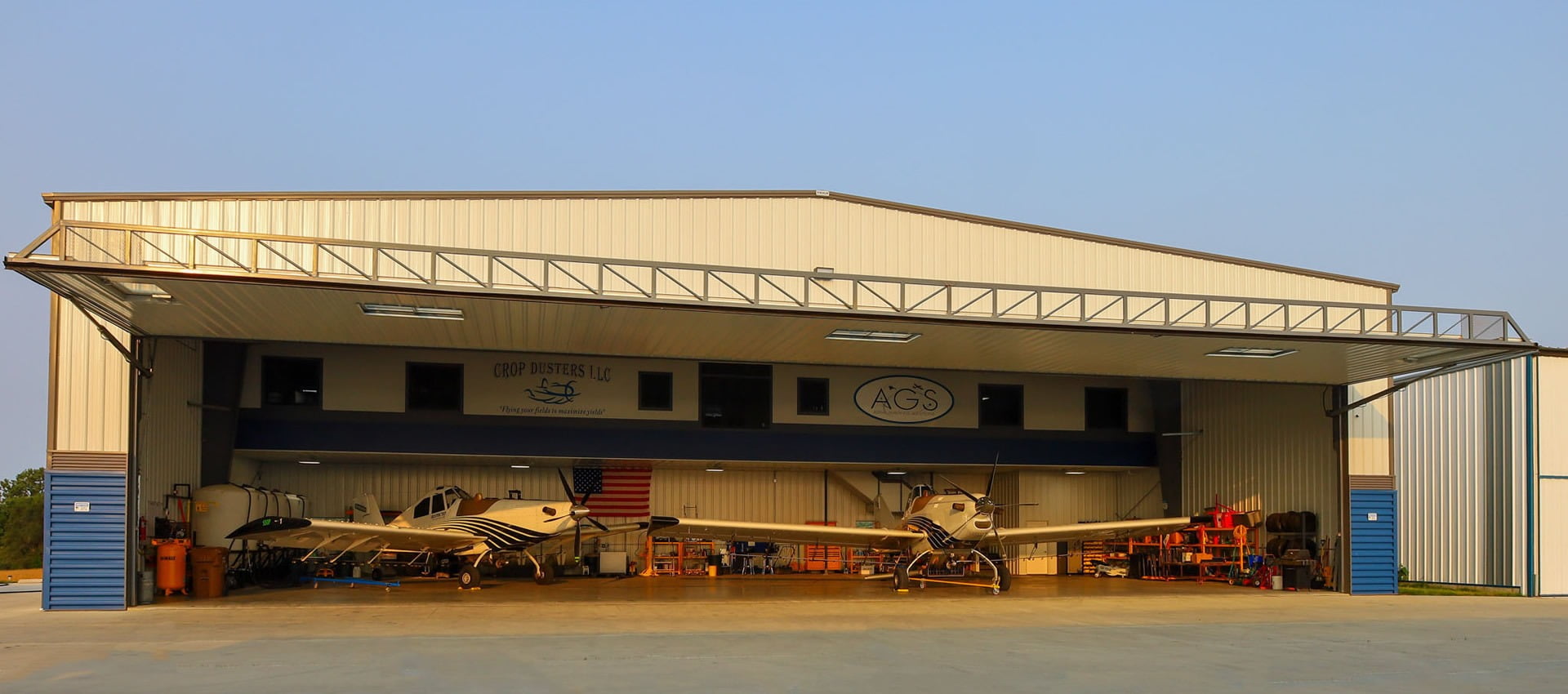 This new 90' x 18' PowerLift hangar door makes spraying easy.
Owners have found that wide PowerLift doors makes hangar access is much simpler. The pilots at this operation appreciate how the 90′ door allows planes to enter and exit without wasting time moving other aircraft out of the way.

Whatever size hangar door (or smaller service door) you need, whether it's for a new or older building, contact PowerLift for the best service anywhere.
We look forward to hearing from you.
.
Contact Us to Get Started
Choose A Location Near You
With fabrication and service centers across North America, our products, service and support are always close by. Choose a location that suits you.