Overhead Crane Passage Door
Traveling overhead cranes are central to many industrial operations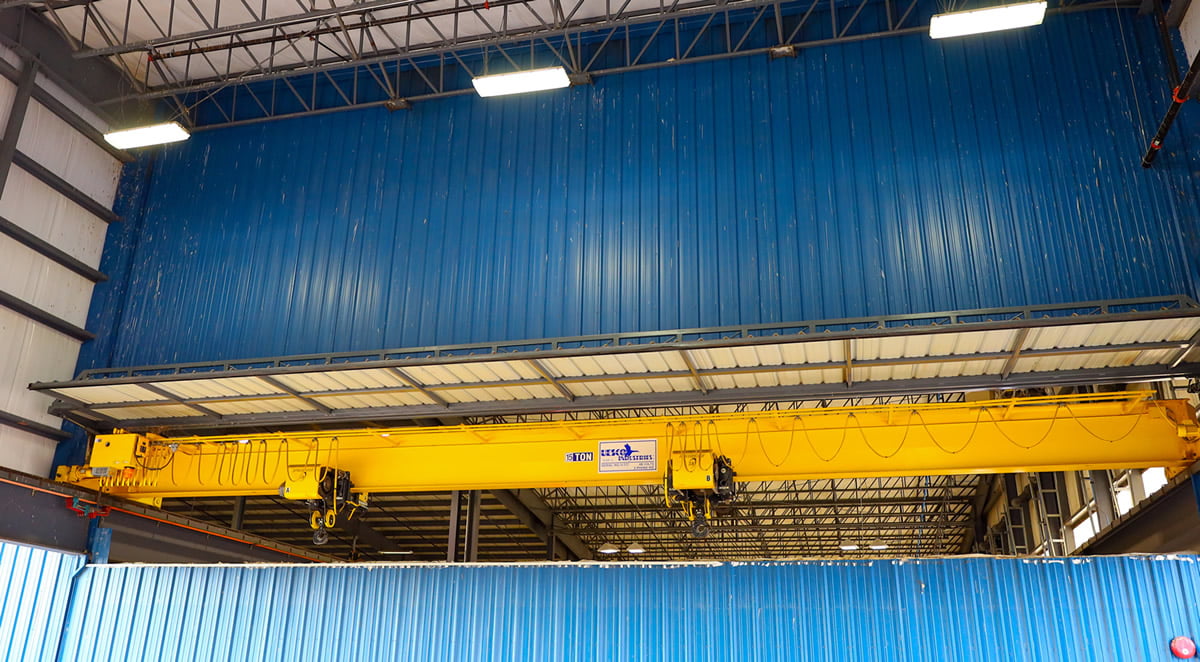 PowerLift Traveling Crane Passage Door.
Most traveling cranes shuttle through a wall between indoor and outdoor spaces. A PowerLift Hydraulic Door is the ideal solution for access through any indoor/outdoor passageway.
Crane operators appreciate being able to open and close their PowerLift passage door via a handheld remote transmitter.
This 56' 8" x 8' PowerLift crane passage door is installed at an Illinois industrial facility. The crane has two functions: it lifts and moves material inside the building, also loads and unloads trucks parked in an exterior bay.
PowerLift can design and build the exact door you need for any opening in your industrial or commercial facility – just contact us.
Give us a call today.
Contact Us to Get Started
Choose A Location Near You
With fabrication and service centers across North America, our products, service and support are always close by. Choose a location that suits you.