PowerLift Crane Passage Door
businesses everywhere use indoor/Outdoor cranes.
This is Tooltip!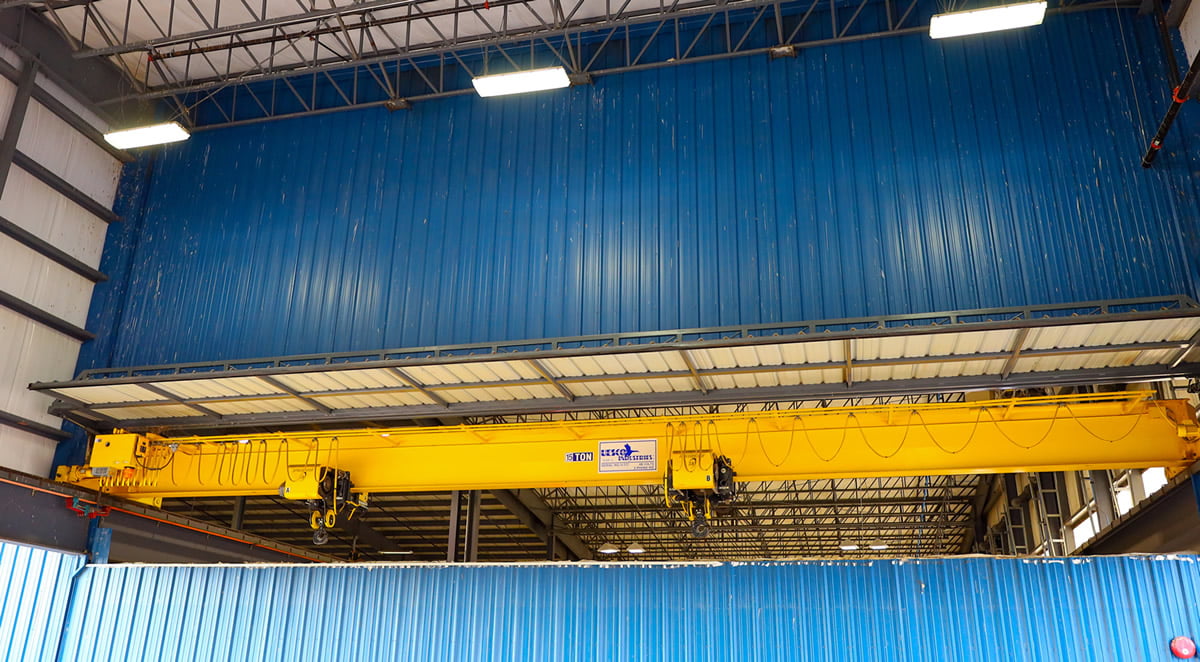 We are experts in building crane pass-through doors!
Most industrial cranes are built to move through walls, permitting many functions to be served by a single installation. PowerLift walls are the best way to seal indoor/outdoor openings anywhere they are found.
Crane operators find it's easy to operate PowerLift passage walls, thanks to our handheld remote systems. The 56' 8" x 8' passage door shown is installed in a steel fab shop. The crane lifts and moves material inside the shop, and also loads and unloads trucks outside the building.
We have a PowerLift custom design that will be ideal for any door or wall opening you have in your facility.
Call today about your project!
Contact Us to Get Started
Choose A Location Near You
With fabrication and service centers across North America, our products, service and support are always close by. Choose a location that suits you.