Builder Complex, PowerLift Security Gates And Doors
construction company Facility has six Doors and Gates.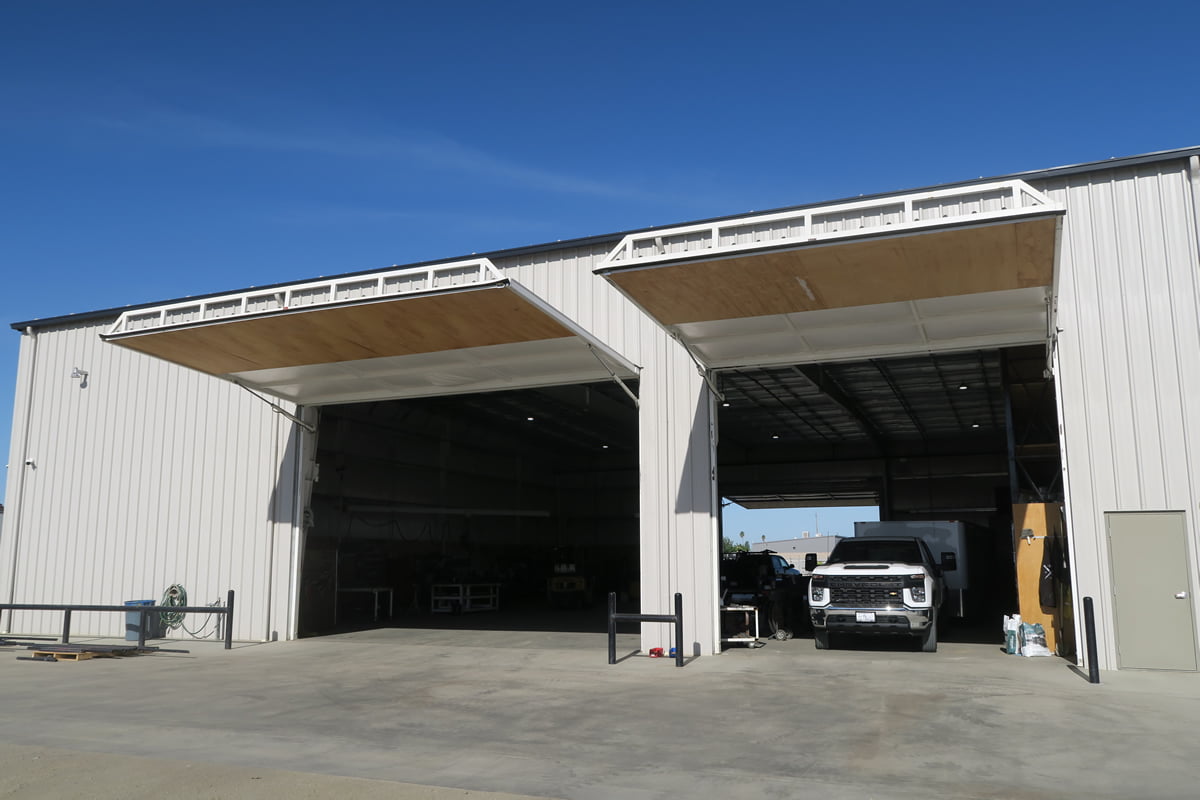 Business compound with security gates, doors.
This facility has four doors and two security gates. All six are the same size, 23' x 16'. Notice that the entry gates are fully freestanding. All PowerLift doors are delivered as single piece, all welded assemblies complete with integral frame and header, then installed by the same PowerLift professionals that built them.
You don't need a separate header and frame like other doors require. Also, other hydraulic doors are assembled with bolts, screws and other fasteners. They simply can't offer the the long-term rigidity inherent in our all-welded PowerLift system.

Contact us about any kind of commercial door or gate needs – we're glad to help with your next project.
Please get in touch with us anytime!
Contact Us to Get Started
Choose A Location Near You
With fabrication and service centers across North America, our products, service and support are always close by. Choose a location that suits you.