This new construction warehouse has two PowerLift Hydraulic Doors, a 40' x 20' and a 24' x 13' 8"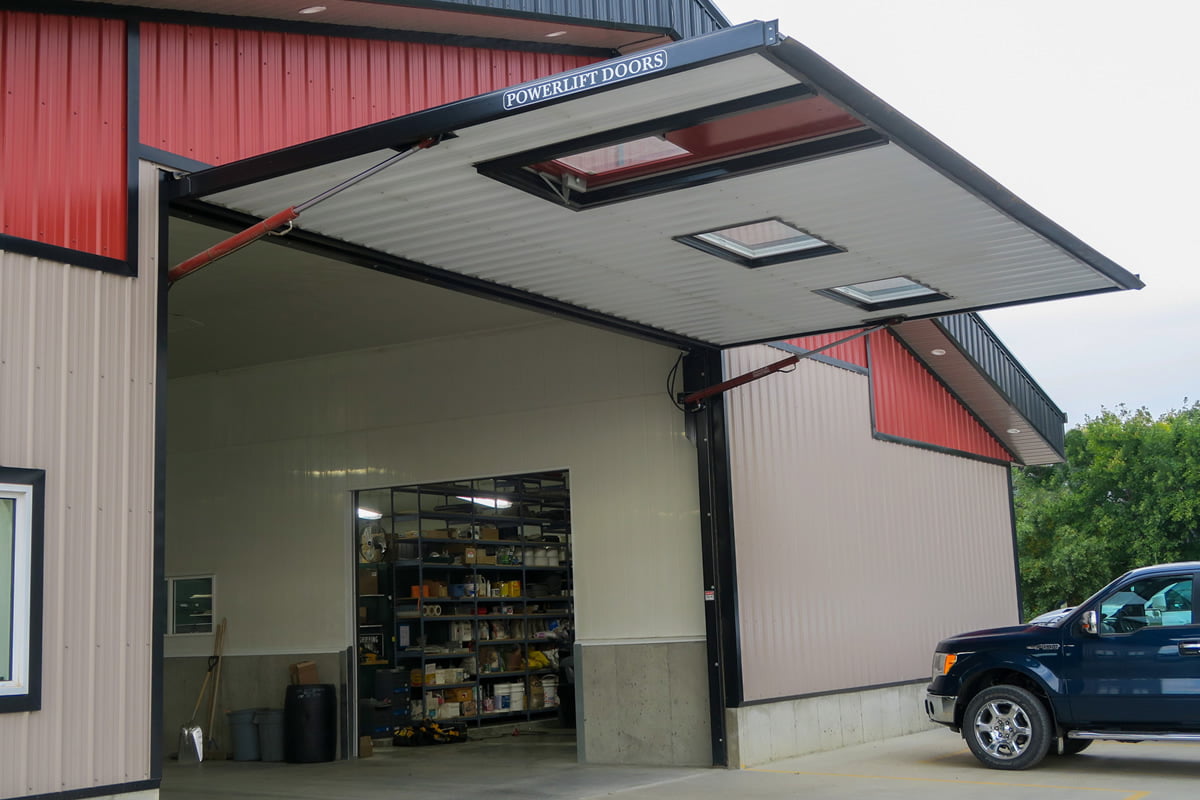 Construction Warehouse With Two PowerLift Doors
The larger door is in the material storage area making it easy to move building materials in and out. The smaller door accesses a storage area for vehicles and small items such as trim. PowerLift doors eliminate the maintenance headaches associated with commercial doors.
Give us a call today.
Contact Us to Get Started
Choose A Location Near You
With fabrication and service centers across North America, our products, service and support are always close by. Choose a location that suits you.