Concrete Aggregate Ingredient Bay.
heated aggregate storage bins permit cold weather operation.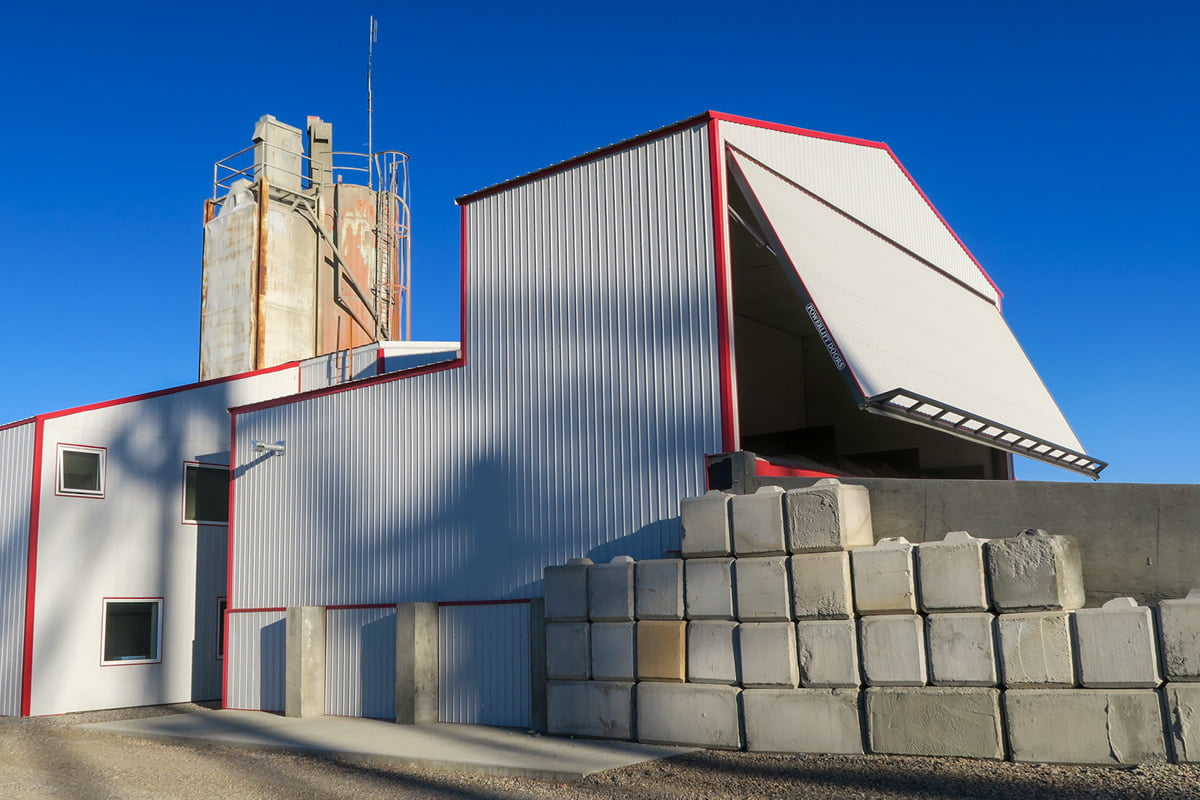 Concrete plant, PowerLift aggregate bay access.
PowerLift Hydraulic Doors provide the best weather seal of any type available, so it was the clear choice for sealing these compartments in cold weather. All three bins are accessed through a single 36' x 16' door.

A remote operator in the pay loader means the driver can open and close the door without leaving the cab. Any climate-controlled structure will benefit from installing a PowerLift hydraulic door – just call us.
Contact us today, tell us what you need.
Contact Us to Get Started
Choose A Location Near You
With fabrication and service centers across North America, our products, service and support are always close by. Choose a location that suits you.