Air Park With Numerous PowerLifts
16 new and 3 retrofit PowerLifts, more on order.
This is Tooltip!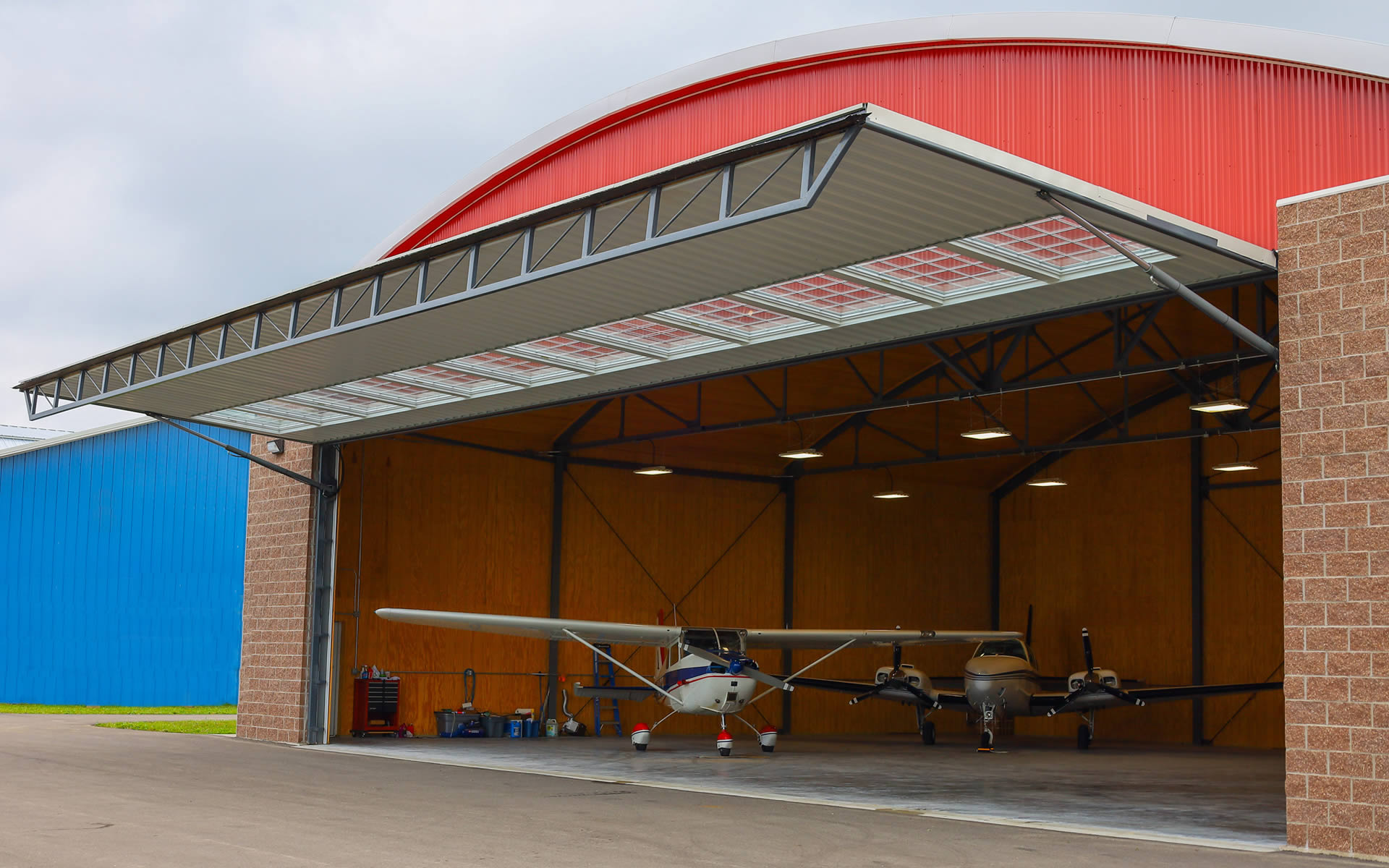 One PowerLift door in any setting usually leads to many more.
PowerLift owners know our turn-key installation and local service make any hangar door project so much simpler.
The blue and gray hangar buildings shown here all have 54' x 14' PowerLift inside truss doors. The red hangars' roof profile reflects its historic steel 'bowstring trusses' salvaged from a nearby century old Ford showroom. This blend of form, color, and small-pane window style makes for a striking appearance.
The beige hangar home's 42' x 14' door replaced an older failed door. It has PowerLift's unique zero headroom loss design.

For projects including one, fifteen, or one hundred hangars, choose our quick response, decades of experience, and professional installation to make your door project a pleasure.
Get in touch anytime.
Contact Us to Get Started
Choose A Location Near You
With fabrication and service centers across North America, our products, service and support are always close by. Choose a location that suits you.