Air Surveyor, Large Door.
Opening wide for unhindered access.
This is Tooltip!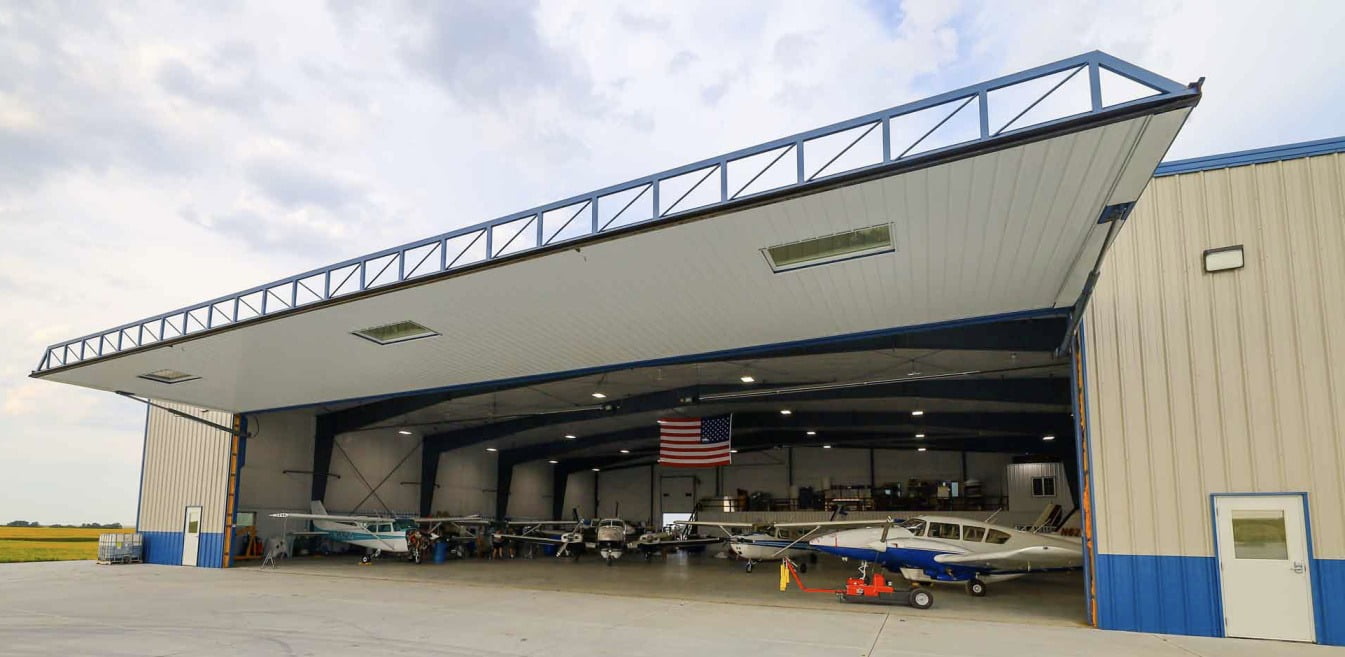 This hangar houses many planes: an 80′ wide door simplifies moving them.
Easy aircraft movement is a must at this aviation business. The day we were there taking pictures there were at least 12 aircraft inside.
When there are aircraft being serviced, upgraded or refurbished, other planes can still come and go without hindrance.
PowerLift doors are the ultimate for clearance and convenience in your new (or retrofit!) projects. Every single door is designed, built, delivered and installed by PowerLift professionals, so you have single source accountability.
Call anytime about your project.
Contact Us to Get Started
Choose A Location Near You
With fabrication and service centers across North America, our products, service and support are always close by. Choose a location that suits you.