Failed Sliders Replaced On Quonset Hangar
This old but structurally sound hangars had doors that were not longer usable.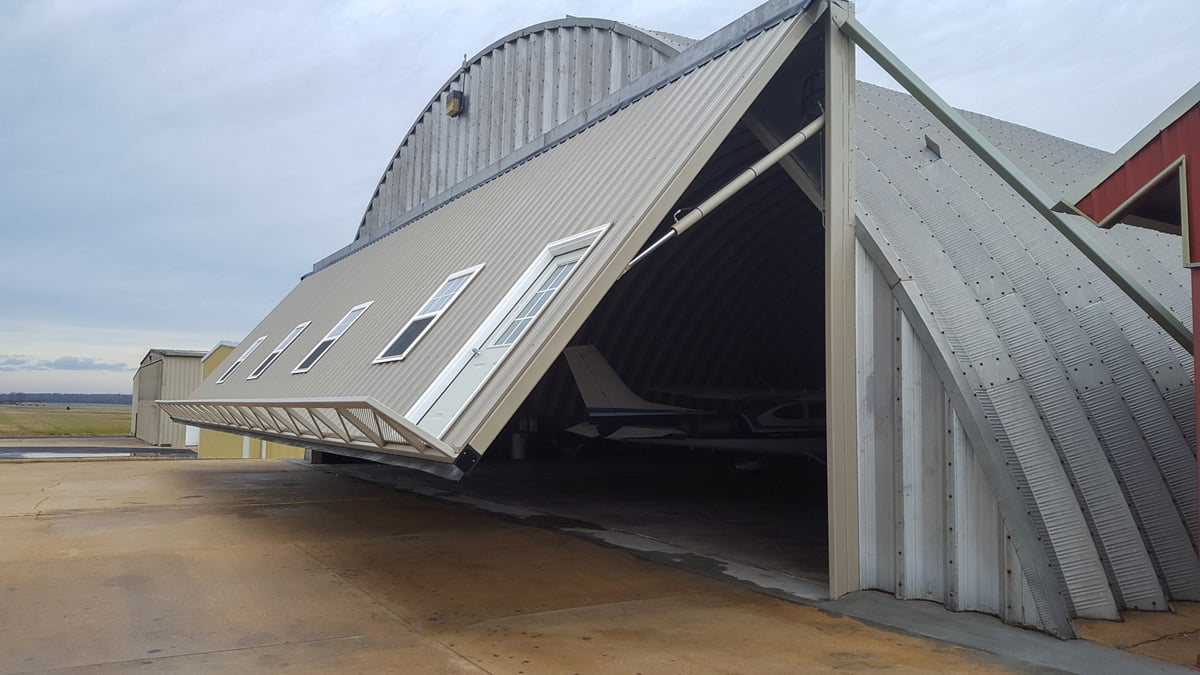 Among the several images of this 1950s Quonset hangar you'll see a 'Before' shot showing how the original sliding doors had become stuck in the open position. That is when the owner called PowerLIft.
The custom-built 58' x 16' outside mount PowerLift retrofit hydraulic door transformed this old Quonset into an very useful hangar We were able to increase opening width by 8' while holding full clear opening height. A PowerLift door retrofit will transform your older hangar as well.

Please give us a call anytime
Contact Us to Get Started
Choose A Location Near You
With fabrication and service centers across North America, our products, service and support are always close by. Choose a location that suits you.