Stylish Truck Garage, Two Doors
PowerLift doors for easy truck access.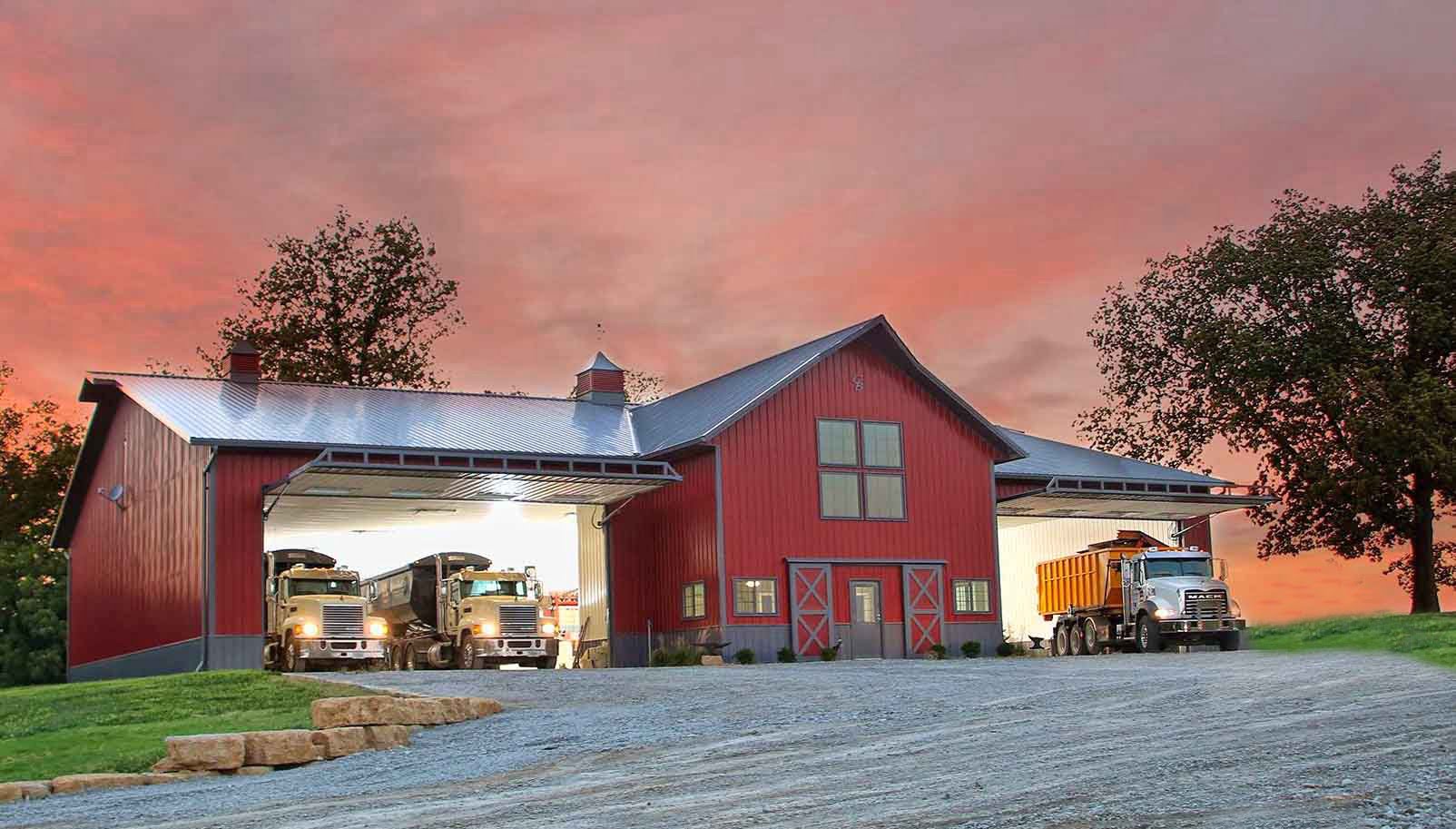 PowerLift is a great choice for any commercial building.
The doors on this insulated garage operate multiple times daily. The simplicity of PowerLift's zero maintenance design makes us the wise choice for any kind of industrial use.

These new doors are also stylish: note how the windows and wainscoting complement the rest of the building. All styling elements that are part of your building can be echoed on your PowerLift doors.
PowerLift brings a higher level of quality and reliability to your door projects than is available anywhere else. We'll be glad to help with any sort of door or wall design.
Please call when you have a minute.
Contact Us to Get Started
Choose A Location Near You
With fabrication and service centers across North America, our products, service and support are always close by. Choose a location that suits you.