Restaurant Has Two Glass Walls.
These glass Service walls make it easy to serve customers.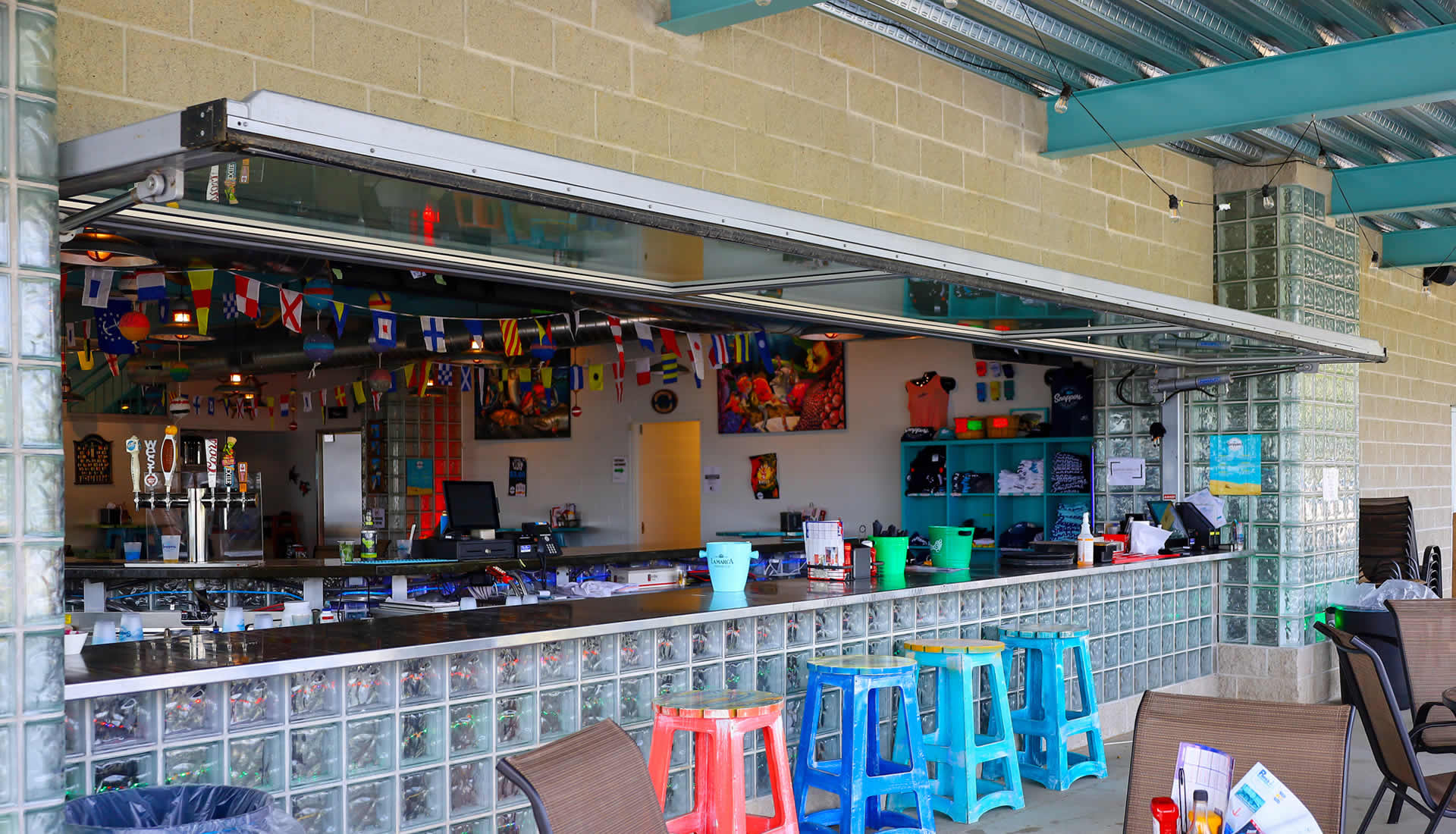 Restaurant now has two PowerLift Glass Walls.
A large, L-shaped covered patio seating area offers bar and food service through two counter-width glass PowerLift walls, each 27' wide and 5′ high.
One or both walls can open quickly to adjust the pace of service as more customers arrive. At day's end, both walls close securely and provide a weatherproof seal.
Your business will also benefit by installing one or more attractive PowerLift glass walls. Let us know how we can help.
Please contact us with your ideas.
Contact Us to Get Started
Choose A Location Near You
With fabrication and service centers across North America, our products, service and support are always close by. Choose a location that suits you.