Machine Storage, 50′ x 18′ Door.
A powerLift door can minimize shuffling equipment so other units can enter or exit your shed.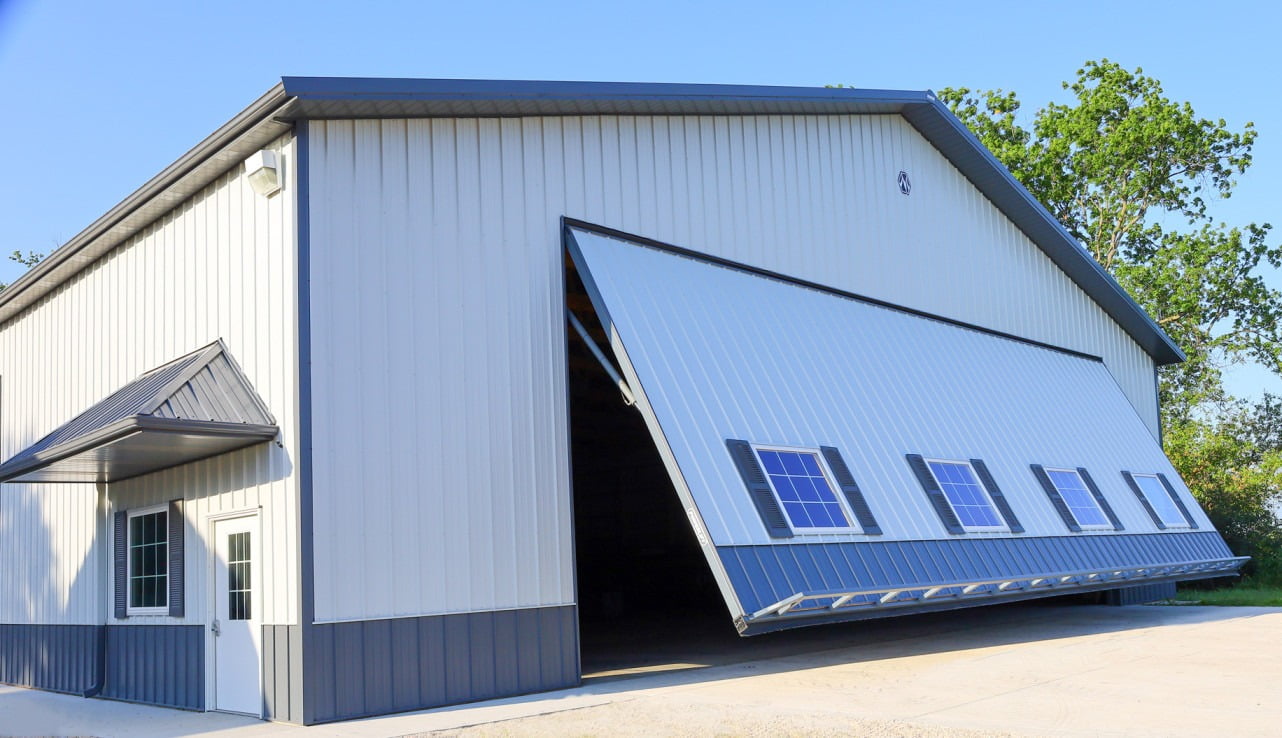 Don't be limited by a narrow door.
The owners of this machine shed appreciate their 50' x 18' PowerLift door every time machinery is taken out to the field or put back. A push button remote keeps you dry in the cab when arriving back at the farmstead during a rainstorm.
PowerLift customers have been specifying wider machine shed doors for years now. At a given door height, it isn't very costly to increase door width and make moving machinery a much simpler process.
Please give us a call today.
Contact Us to Get Started
Choose A Location Near You
With fabrication and service centers across North America, our products, service and support are always close by. Choose a location that suits you.