Lakefront Family Room Glass Wall
this home Enjoys All-Weather Lake views thanks to a PowerLift family room wall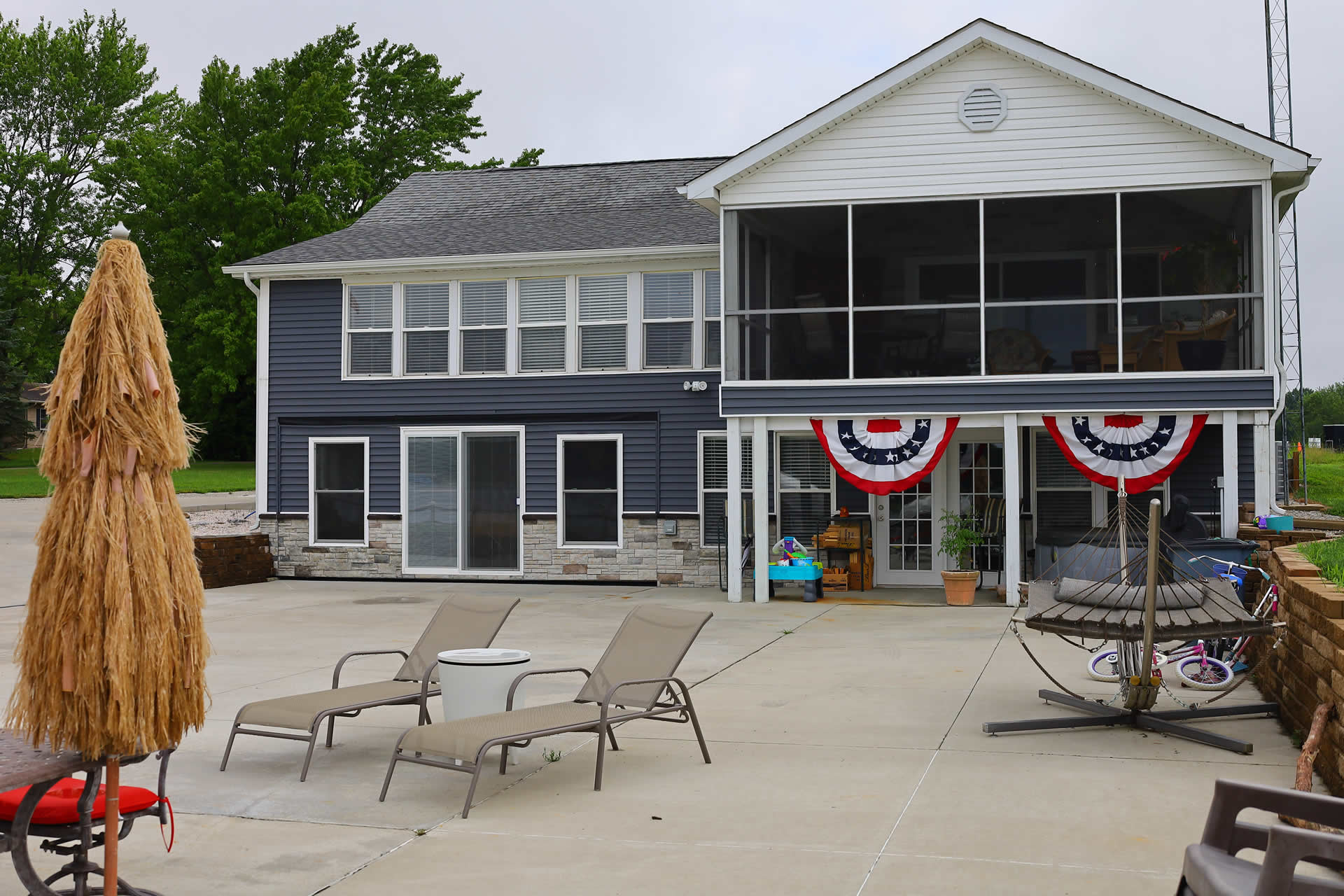 Family room wall on lake level.
A full width PowerLift wall with integral walk door enhances open air enjoyment of the family room when open. A full screen wall can either remain in place or move up with the PowerLift wall. PowerLift opening walls can have windows or be all-glass to enhance your view.
We can incorporate any type of cladding to match (or contrast with) the exterior finish of your home. We'll gladly work with your architect in designing a PowerLift opening wall for your new home. Also, remember that our extensive experience makes it easy to add a PowerLift wall to the home you now enjoy!
Give us a call today.
Contact Us to Get Started
Choose A Location Near You
With fabrication and service centers across North America, our products, service and support are always close by. Choose a location that suits you.