In-swing PowerLift Design
uncommon Requests are daily business at PowerLift.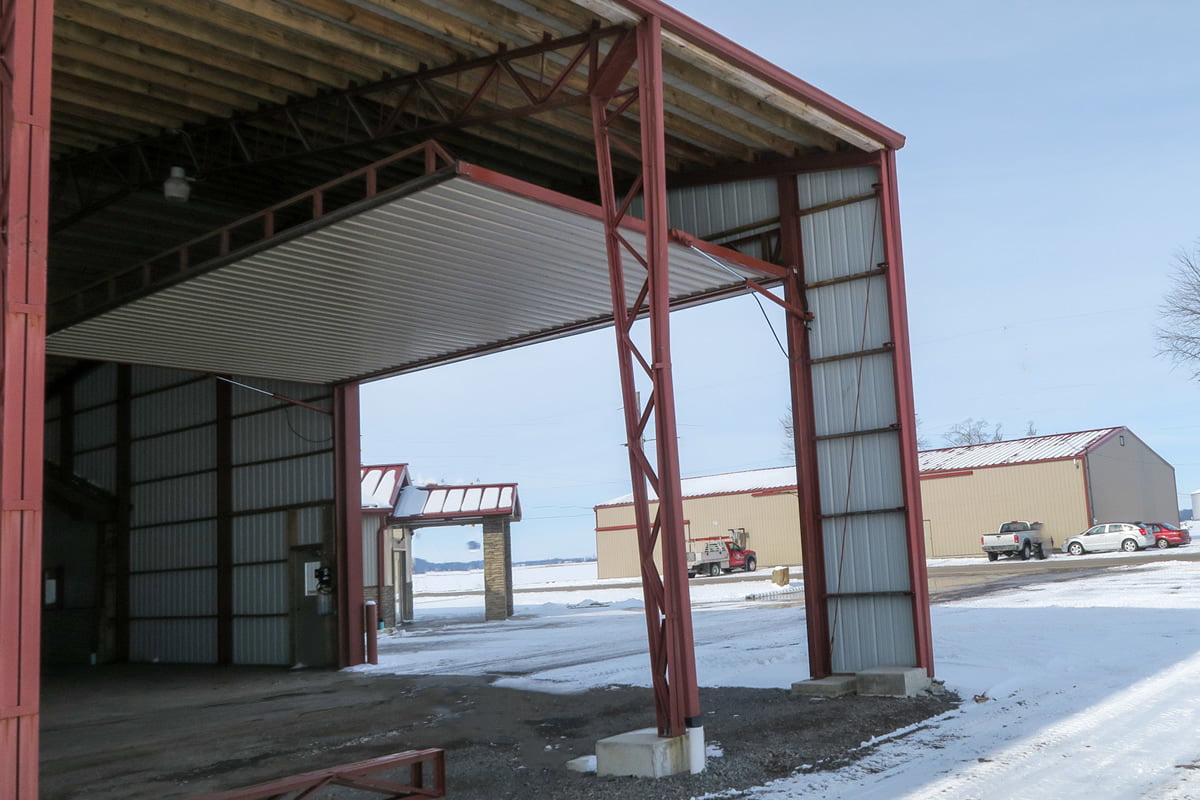 This yard's layout made an in-swing door necessary.
Semi-trucks have to travel close by one corner of this building when entering or leaving the business. This meant the owners needed an in-swing door to prevent vehicle and building damage.
The precise entry system you need is not difficult to achieve when working with PowerLift. Our offices function as the 'grand central station' for the industry's most versatile door and wall designs. Our design specialists can solve any 'once in a blue moon' project that comes along. Contact us and let PowerLift transform any concept or requirement into reality.
Feel free to call us anytime.
Contact Us to Get Started
Choose A Location Near You
With fabrication and service centers across North America, our products, service and support are always close by. Choose a location that suits you.