Glass Hidden Cylinder PowerLift Wall
A hidden cylinder wall: unobstructed views in the open position, no evidence of hydraulic components when closed.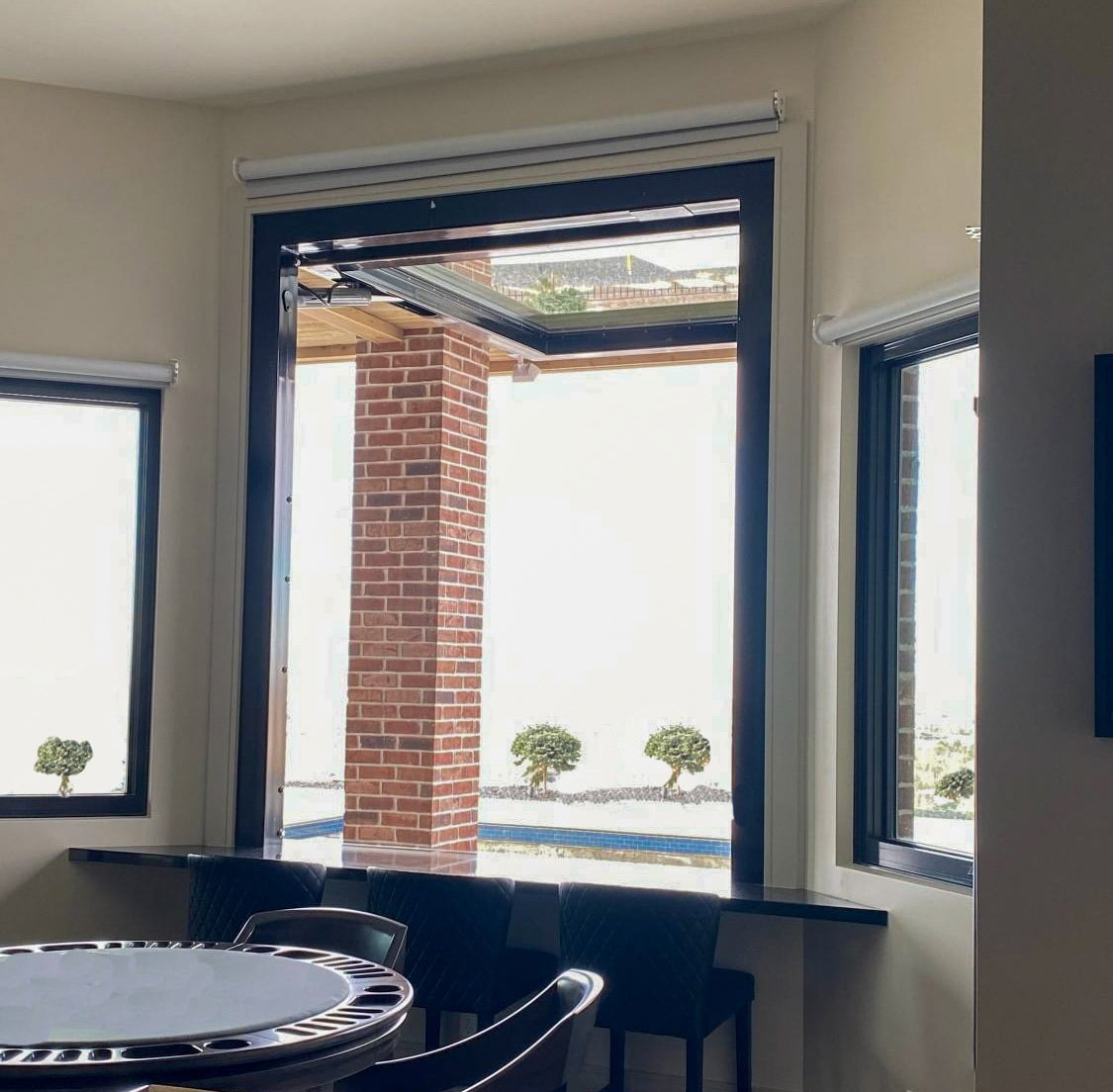 To paraphrase a 1950s slogan, 'Only you and your contractor will know for sure!'
Glass hidden cylinder walls provide the best of all worlds. They have the appearance of a regular window, then lift in seconds to provide the unrestricted views PowerLift is famous for.
This 6′ – 4″ x 7′ – 8″ PowerLift hidden cylinder glass wall has a food and drink counter on the inside so you can enjoy lunch with mountaintop views. When you don't want anything between you and the great outdoors, open your PowerLift wall for zero barriers.
Give us a call and ask about architectural doors.
Contact Us to Get Started
Choose A Location Near You
With fabrication and service centers across North America, our products, service and support are always close by. Choose a location that suits you.