Arena With 7 Ventilation Walls
County Fair arena is also used year-Round for other events.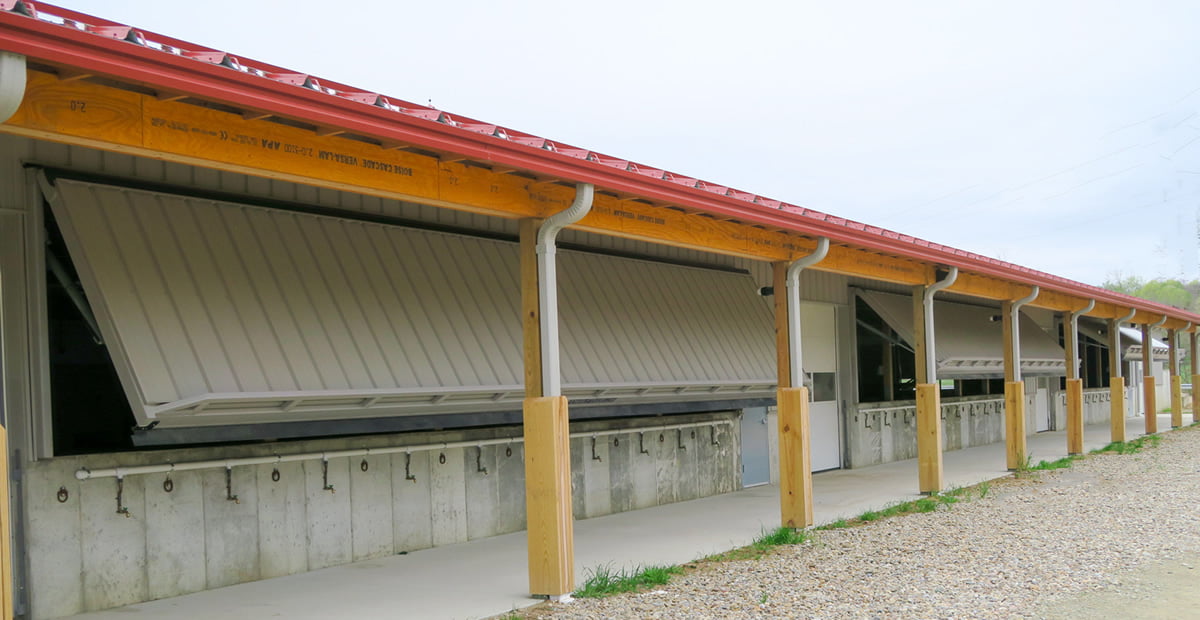 County fair chose 7 PowerLift walls for this new arena.
Three of these walls are 40' x 6', two are 32' x 6' and two measure 20' x 6'. PowerLift walls allow excellent fresh air flow when open and seal very tightly when closed.

Security is an important consideration for seasonal use facilities that may be unattended for long periods of time. PowerLift doors are securely held in the locked and closed position by 2,300 psi of hydraulic pressure.

Versatile, low maintenance, easy to use and secure – PowerLift makes good sense for any application on your building.
Tell us know exactly what you need.
Contact Us to Get Started
Choose A Location Near You
With fabrication and service centers across North America, our products, service and support are always close by. Choose a location that suits you.