Timeless Appearance On 1800's Barn Retrofit
this 19th Century barn has a modern 21st Century door.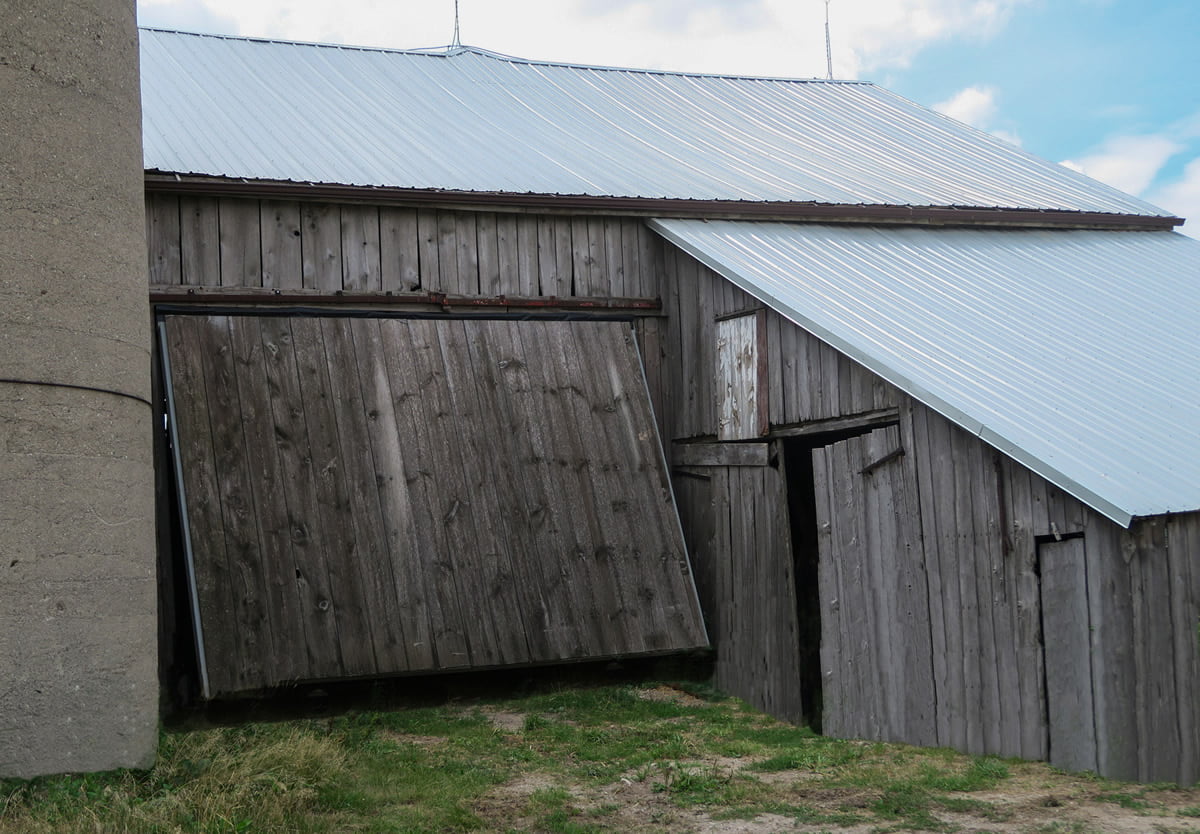 This barn is held in high regard by the owners, so they want to keep its appearance in harmony with its era of origin.
The barn's century-old wood sliding doors were worn out decades ago and no longer moved.
They brought their challenge to PowerLift! We designed a door with frame member spacing allowing the original weathered wood cladding to be re-used as before.
The heirloom barn still looks like it did way back in the 1880s. The original sliding (now non-functional) door track was retained as a styling cue. There isn't a hint at the presence of 21st century technology until the PowerLift door opens!
Contact us with your retrofit door ideas.
Contact Us to Get Started
Choose A Location Near You
With fabrication and service centers across North America, our products, service and support are always close by. Choose a location that suits you.