19th Century barn has unobtrusive 21st Century door.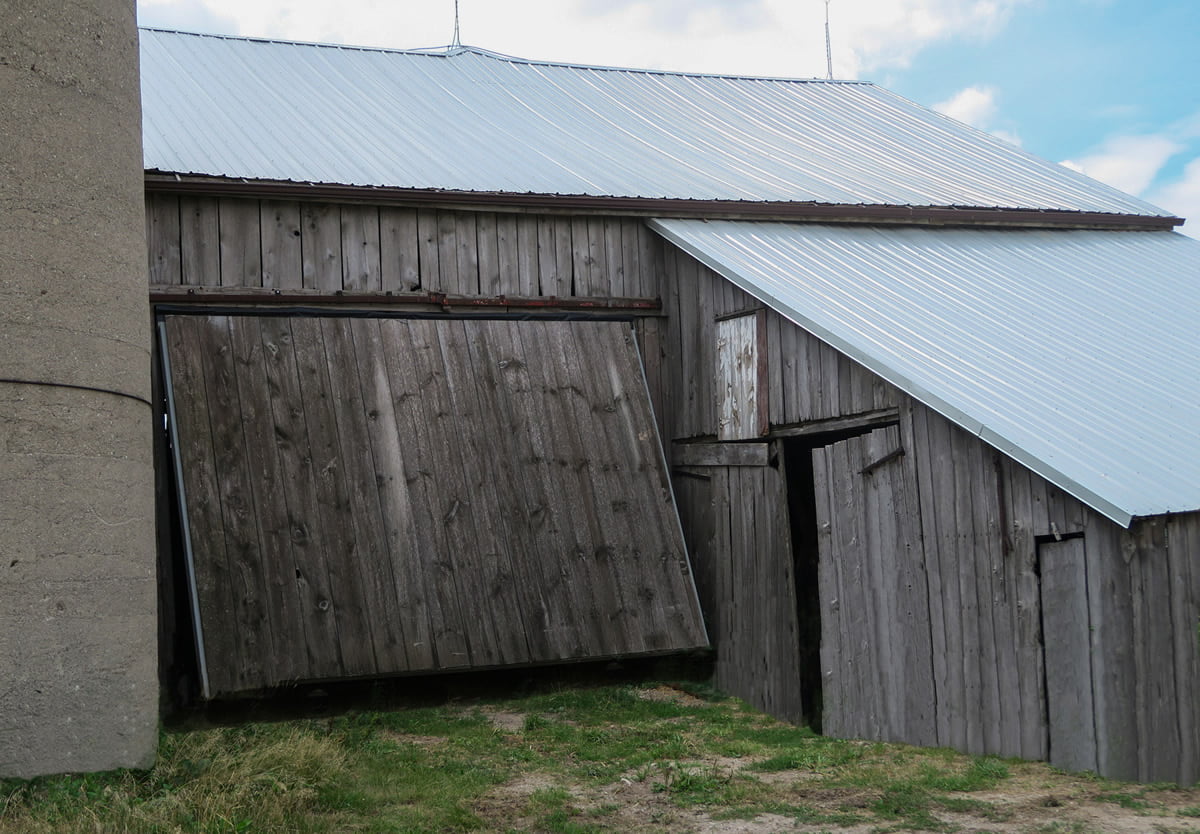 This barn means a lot to the family that owns it.

An exterior aspect consistent with its era of origin was a big consideration while renovating this barn. The old sliding doors hadn't worked for decades, and they brought the door challenge to us.

Their PowerLift door structure (as is always the case) was custom built. Its structural member spacing is arranged so the original weathered wood cladding could be re-used.
The barn's exterior appearance remains unchanged. At a glance, it appears as it did in 1885. The iron sliding door track is non-functional now, but remains in place as a styling touch. The presence of 21st century technology makes itself known when the touch of a remote opens the door!
Call about any retrofit door need.
Contact Us to Get Started
Choose A Location Near You
With fabrication and service centers across North America, our products, service and support are always close by. Choose a location that suits you.